Seth Rogen And Evan Goldberg Board 'Console Wars,' The Story Of Sega Vs. Nintendo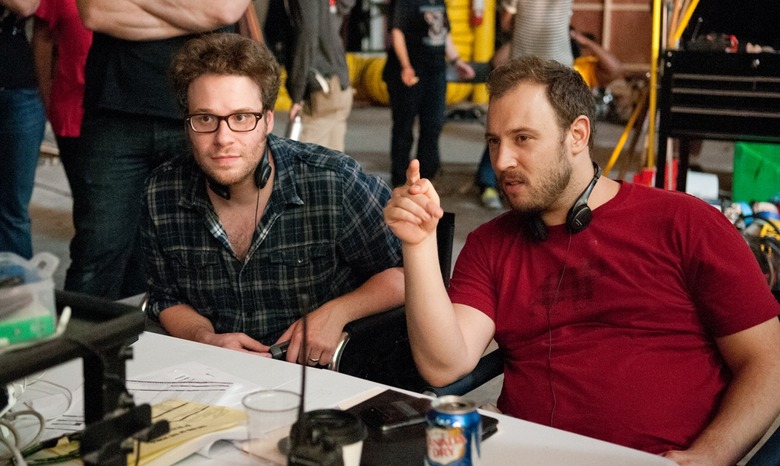 We may receive a commission on purchases made from links.
The guys behind This is the End are taking on Nintendo. Seth Rogen and Evan Goldberg have been tapped to adapt and direct a film based on the new book Console Wars by Blake Harris. The book tells the story of a small, upstart company named Sega and how it took on the juggernaut Nintendo during the late Eighties and early Nineties. Sony will distribute and Scott Rudin will produce.
Booktrade broke the news, via Variety. The report says Rudin, Rogen and Goldberg will also produce a documentary on the topic, in addition to the narrative retelling.
Console Wars: Sega, Nintendo, and the Battle that Defined a Generation by Blake Harris will be published this summer. Here's how Amazon describes it:
Following the success of The Accidental Billionaires and Moneyball comes Console Wars—a mesmerizing, behind-the-scenes business thriller that chronicles how Sega, a small, scrappy gaming company led by an unlikely visionary and a team of rebels, took on the juggernaut Nintendo and revolutionized the video game industry.
In 1990, Nintendo had a virtual monopoly on the video game industry. Sega, on the other hand, was just a faltering arcade company with big aspirations and even bigger personalities. But that would all change with the arrival of Tom Kalinske, a man who knew nothing about videogames and everything about fighting uphill battles. His unconventional tactics, combined with the blood, sweat and bold ideas of his renegade employees, transformed Sega and eventually led to a ruthless David-and-Goliath showdown with rival Nintendo.
The battle was vicious, relentless, and highly profitable, eventually sparking a global corporate war that would be fought on several fronts: from living rooms and schoolyards to boardrooms and Congress. It was a once-in-a-lifetime, no-holds-barred conflict that pitted brother against brother, kid against adult, Sonic against Mario, and the US against Japan.
Based on over two hundred interviews with former Sega and Nintendo employees, Console Wars is the underdog tale of how Kalinske miraculously turned an industry punchline into a market leader. It's the story of how a humble family man, with an extraordinary imagination and a gift for turning problems into competitive advantages, inspired a team of underdogs to slay a giant and, as a result, birth a $60 billion dollar industry.
If this was five years ago, I'd be skeptical of a film on this topic becoming a hit. But Rogen and Goldberg have proved they have some real skill as directors (their latest, The Interview, opens October) and if a movie about Facebook can become an Oscar-nominee, why not Nintendo?