'The Knick' Teaser: Clive Owen And Steven Soderbergh Are Ready To Operate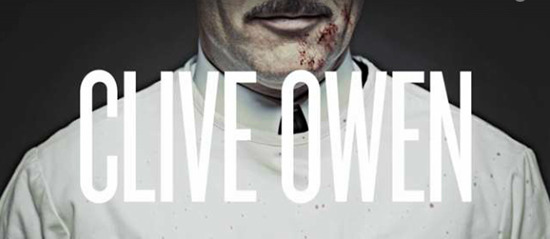 Steven Soderbergh may have retired from making feature films, but he's not done with telling stories. His next project is The Knick, a limited series premiering on Cinemax this summer. Clive Owen stars as a doctor working out of New York's Knickerbocker Hospital around the turn of the century, when most of the conveniences and safety practices of modern medicine we not yet even theories. Maybe that's why this looks more like it could be a companion series for Hannibal than for, say, House or ER. A brief teaser is now out, which we point to below.
EW premiered the teaser.
The music heard here sounds like it must be from the incredible baritone saxophone player Colin Stetson. He has played with Tom Waits, Arcade Fire and Bon Iver, and his last couple solo records are unusual and occasionally breathtaking. I hope this isn't just a trailer music choice; if we get new music from Stetson as part of the score to this series I'll be thrilled.