Michael B. Jordan Confirms 'Fantastic Four' Casting: "Flame On!"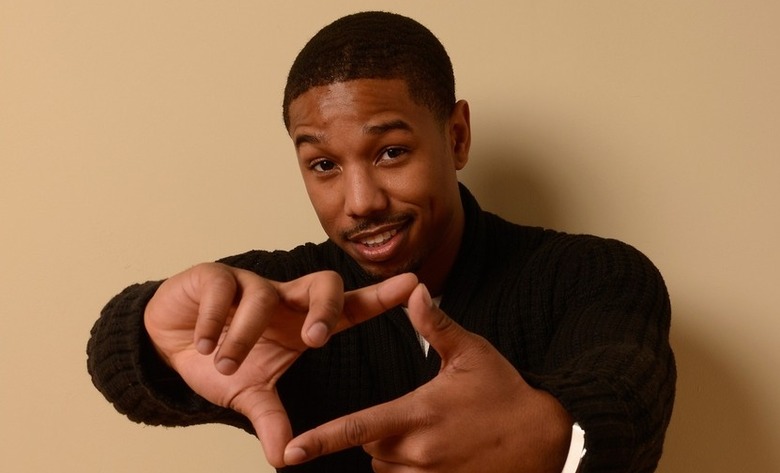 Briefly: Here's the best way for Michael B. Jordan to confirm, finally, that he is taking the role of Johnny Storm in The Fantastic Four: a message that just says "Flame On!" complete with a close-up of the classic '4' chest emblem.
Casting Jordan is just a great idea. He's an excellent actor, and has the chops to stand up to the equally talented Miles Teller, who is nearly set to appear as Reed Richards. Director Josh Trank, screenwriters Jeremy Slater and Simon Kinberg, and the producers behind the film seem to be ready to take chances and do the unexpected as they leap off from the Ultimate Fantastic Four comics line (which features a very different story from the classic '60s origin), and I'm excited to see what they come up with.