'The Final Member' Trailer: A Penis Museum Isn't Even The Weirdest Part Of This Movie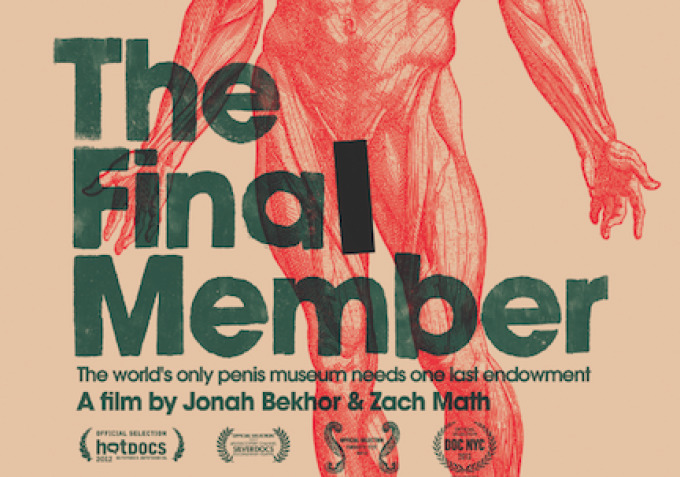 In 2012 Fantastic Fest played a very entertaining documentary called The Final Member. The setting is the world's only penis museum, located in Iceland. The museum is particularly well-endowed, as its creator, Sigurður "Siggi" Hjartarson, has collected nearly every possible example of the male organ. But there's one missing, one "final member." The museum needs a human penis.
The film traces the creation of the museum, and the surprising competition between multiple would-be donors to have their members enshrined in the place. This could almost be a horror film, but instead turns out to be a wry, surprising comedy. Check out a very funny trailer below.
Drafthouse Films will slip The Final Member into select theaters & VOD on Friday, April 18th.
Paris has the Louvre, London has the Tate Modern, and New York the Metropolitan Museum. But Husavik, Iceland-a diminutive village on the fringe of the Arctic Circle-boasts the world's only museum devoted exclusively to painstakingly preserved male genitalia. Founded and curated by Sigurður "Siggi" Hjartarson, the Icelandic Phallological Museum houses four decades worth of mammalian members, from a petite field mouse to the colossal sperm whale, and everything in between. Lamentably, Siggi's collection lacks the holy grail of phallic phantasmagoria: a human specimen. Siggi's world changes dramatically when he receives generous offers from an elderly Icelandic Casanova and an eccentric American. However, as the competition for eternal penile preservation heats up between the two men, Siggi soon discovers that this process is more complicated than it initially appeared.