Watch Two Deleted Scenes From Disney's 'Frozen'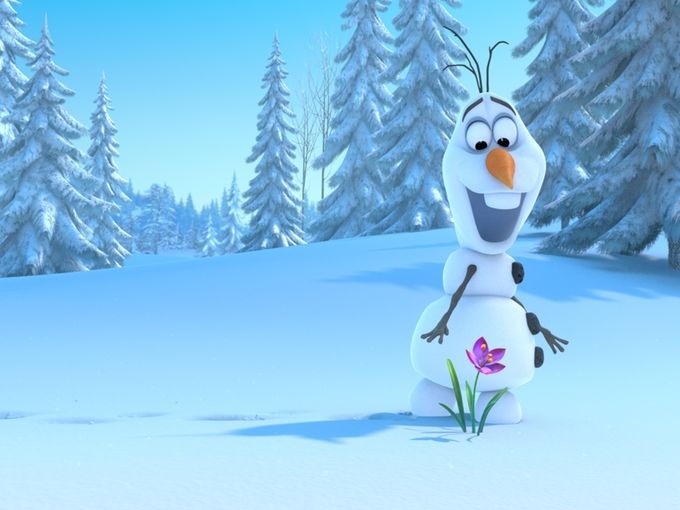 We may receive a commission on purchases made from links.
When Disney released Frozen at Thanksgiving last year, it was met with generally good reviews and solid buzz. But no one could have been prepared for what happened next. The snowball of excitement and box office just kept rolling and now, coming up on its fourth (?!?!) month in release, it's still in the top ten. Quietly, Frozen became 2013's highest grossing animated film. It was nominated for multiple Oscars, and was instantly accepted into pop culture. With the Blu-ray set for release March 18, there's no guessing how many times your kids (and, let's face it, probably you) will be singing "Let It Go."
To help promote the Blu-ray, Disney has begun to release deleted scenes from the hugely popular film, and you can watch not one, but two below.
First up, this scene from early in the film via MTV.
Get More:
Movie Trailers, Celebrity News
And second, this one from later in the film. It's Entertainment Weekly so it's not embeddable. Click the image below to check it out.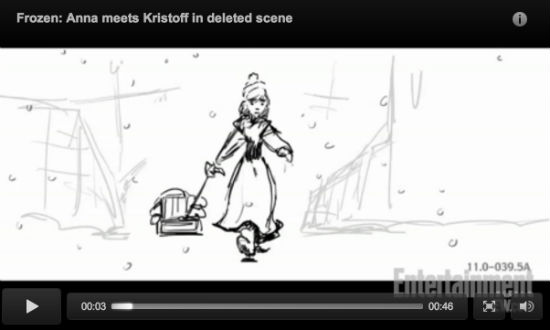 Frozen is still in theaters and the Blu-ray hits March 18. Pre-order now right here.