New Image From 'The Amazing Spider-Man 2' Highlights The Green Goblin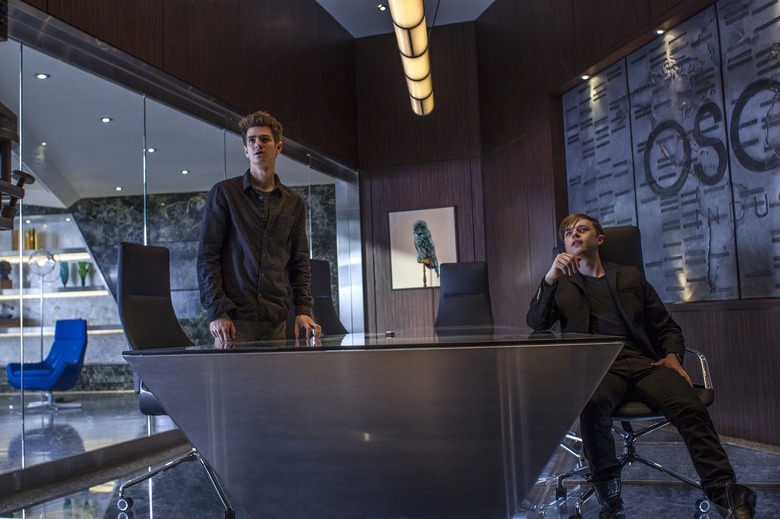 Well, you certainly can't accuse Sony of playing coy with their The Amazing Spider-Man 2 marketing campaign. The latest still offers our best look yet at the villainous Green Goblin, and might be considered pretty spoiler-y if the storyline hadn't already played out in the comics and in Sam Raimi's earlier Spider-Man trilogy. Check it out after the jump.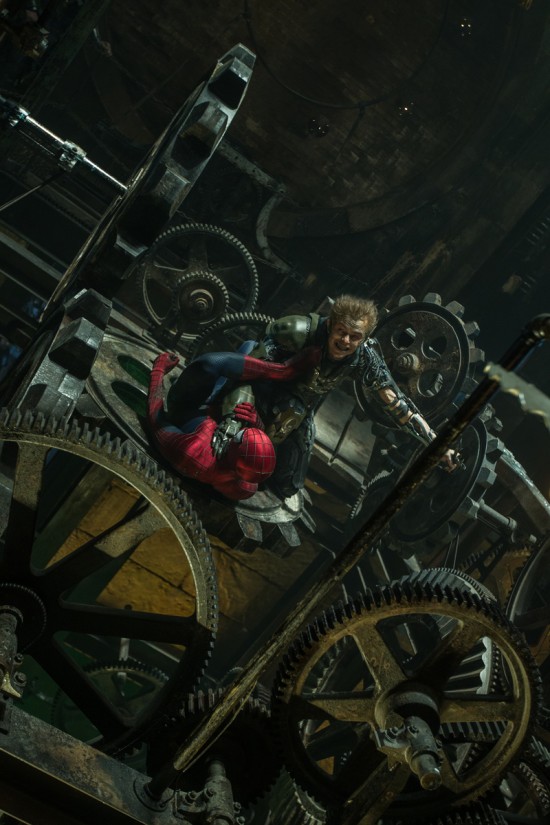 I guess the idea is that the big battle between Spidey and Green Goblin is a Moment Worth Paying For. But wouldn't the scene have been even more impressive in the theater if we hadn't seen a preview of it already? I bet it won't be long before someone stitches together all the marketing material to create a rough edit of the entire film. Just like with the first Amazing Spider-Man.
All that said, this scene looks pretty cool. The backdrop is appropriately dramatic, and Dane DeHaan looks wonderfully unhinged as Harry Osborn / the Green Goblin. If you'd like to see the character from another angle, Badass Digest has a snapshot of the Green Goblin bust revealed at Toy Fair.
The Amazing Spider-Man 2 arrives May 2. Here's the "Moments Worth Paying For" trailer, which intercuts big action sequences from the film with clips of moviegoers looking amazed.
We've always known that Spider-Man's most important battle has been within himself: the struggle between the ordinary obligations of Peter Parker and the extraordinary responsibilities of Spider-Man. But in The Amazing Spider-Man 2, Peter Parker finds that a greater conflict lies ahead.
It's great to be Spider-Man (Andrew Garfield). For Peter Parker, there's no feeling quite like swinging between skyscrapers, embracing being the hero, and spending time with Gwen (Emma Stone). But being Spider-Man comes at a price: only Spider-Man can protect his fellow New Yorkers from the formidable villains that threaten the city. With the emergence of Electro (Jamie Foxx), Peter must confront a foe far more powerful than he. And as his old friend, Harry Osborn (Dane DeHaan), returns, Peter comes to realize that all of his enemies have one thing in common: OsCorp.