Star Wars Bits: More Episode VII Rumors; Plus Lucasarts, Lucasfilm Corporate Video And Contest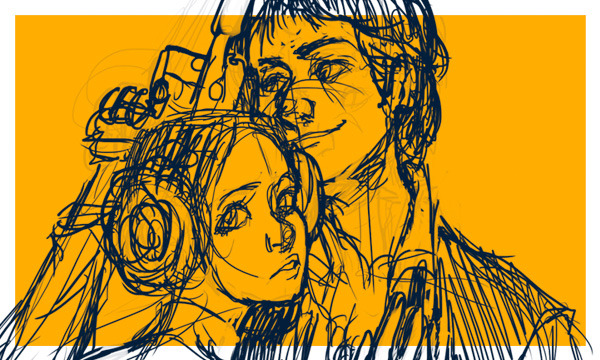 Thankfully the Star Wars galaxy is big, because this edition of Bits is all over the map. There are the requisite Star Wars Episode VII rumors, of course, but also theme parks, t-shirts, video games, board games and even posters. Below, read about the following:
A rumor ties Star Wars Episode VII propmakers to seven-year contacts.
Watch a video about creativity set inside the Lucasfilm offices.
Lucasfilm hires a new Executive Producer of Theme Parks.
Check out some rare, original Star Wars posters.
Read an insider's tale of the fall of Lucasarts.
Enter an official Star Wars t-shirt contest.
A crazy rumor says Star Wars Episode VII is recasting Princess Leia.
We're pretty sure sets for Star Wars Episode VII have been under construction for some time. If that's the case, props are probably being made too. And both those things lead to Den of Geek, who is running a rumor saying anyone contracted to build props for Star Wars Episode VII had to sign a seven year agreement which consists of three Episodes and three spinoffs. Read more at that link.
Here's a cool video that was uploaded to the Disney corporate page talking about creativity at Lucasfilm. There's no real news here, but some great views inside the Lucasfilm offices, which is a big deal for Star Wars fans.
Lucasfilm: The Creative Gene on Disney VideoJediNews noticed on the new Lucasfilm website that a woman named Patti Burke was hired as the Executive Producer of Theme Parks. I call this out because with all the Star Wars theme park rumors flying around, the fact they made this new hire certainly says something. Also, is that the best job ever or what?Star Wars has long been a global phenomenon and, as such, posters have been created in hundreds of different countries and languages. io9 has a very cool post on this, compiling dozens of "rare and weird" Star Wars posters from around the world. We've cherry picked a few below, but head there to see more. (For example, you've likely seen that Drew Struzan image, but the full, actual poster has that border on the left and bottom).
Lucasarts, the video game arm of Lucasfilm, closed after Disney took over the company and over at Game Informer, they have a long, detailed, fascinating story on how the rise and fall of the company. It's 100% worth a read.StarWars.com revealed they're co-sponsoring a t-shirt contest on WeLoveFine which will get the winner their design on an officially licensed Star Wars product and more. The image at the top is the one being used to promote it. Head to this link for the info.
Below is an image of some new pieces for a table top game called Star Wars X-Wing. I know very little about it, but looking at these, I want to learn more. Thanks to Kotaku.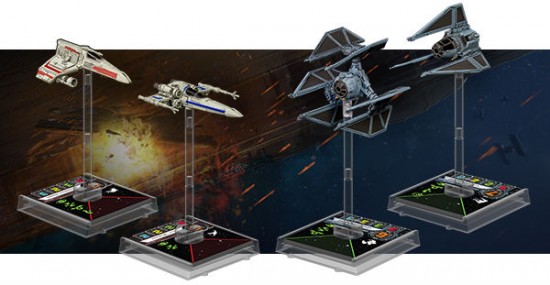 Finally, a crazy rumor is floating around that a new Star Wars Episode VII casting call is looking to recast the role of Princess Leia Organa. It seemed pretty set in stone Carrie Fisher would return to reprise that role, so it makes little sense how or why this role would be recast. But let's think about it for a sec. Most likely is, if this is true, they're using that name as a place holder. We know several actors had to mimic old Star Wars scenes or read from different properties during their auditions, so odds are they're more in search of a Leia type. But if the role was recast, it might suggest Episode VII happens closer to Episode VI than we'd originally though. Again, that's unlikely, but it's fun to think about.