Matthew McConaughey Raises Expectations For Christopher Nolan's 'Interstellar'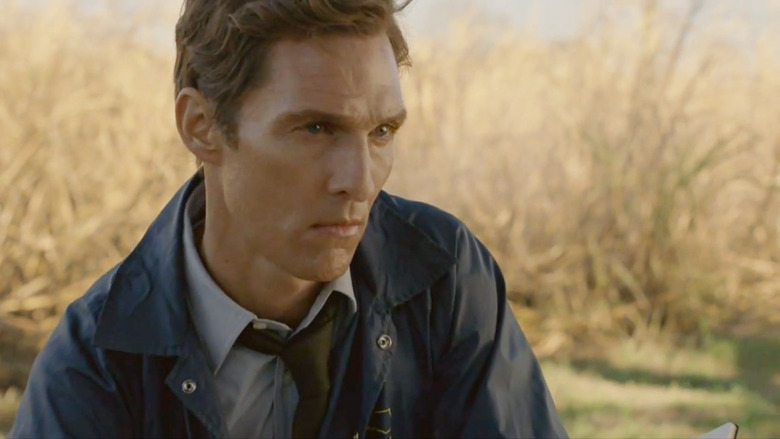 Matthew McConaughey needs to give his management team a raise. The actor had a huge 2013, appearing in three Oscar-caliber films including Dallas Buyers Club, for which he was given his first Oscar-nomination. He also did the buzzy TV drama, True Detective, which could garner the actor an Emmy-nomination. McConaughey has never been hotter and yet he's following up a huge 2013 with something even bigger. He'll star in the sci-fi drama Interstellar by Christopher Nolan. Talk about perfect timing.
Very little is know about the plot of that film and yet, fans are still incredibly excited for Nolan's latest. That anticipation could go through the roof thanks to McConaughey, who had some very big words about the November release.
Variety has a wonderful profile on the actor, and that's where he said this on Interstellar:
Here's what I can tell you. It's the most ambitious thing he's ever done. And he's done some ambitious stuff.
Damn. That's pretty huge when you think of Inception or The Dark Knight Rises. McConaughey continues on how he was cast:
He came up to me and said, '"Mud." I love that movie.' [Later] I sat down with him for about 2½ hours at his house. Not one word came up about "Interstellar." I walked out not sure what to think. I mean, he's not a guy who takes general meetings.
He also talked about the general mood on set:
There's no fucking around on set. He's a great problem solver. In that way, he's very indie. Here's a guy who could have whatever budget he wants — and we finished shooting early.
Interstellar opens November 7. Do you think it could potentially be bigger than Nolan's other films?