Jada Pinkett Smith Joins 'Gotham' As A Powerful Villain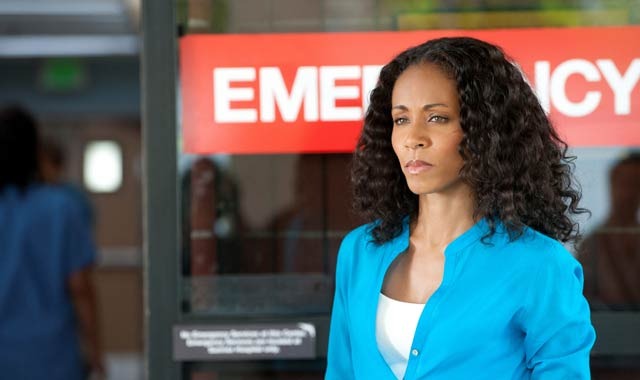 Jada Pinkett Smith has joined the cast of Fox' Batman prequel show Gotham, playing a villain. But she isn't going to be taking the role you might immediately assume she would nab. Details are below.
Pinkett-Smith will play a gangster called Fish Mooney. Who? That's the "imposing, hotheaded and notoriously sadistic gangster boss and nightclub owner with street smarts and almost extra-sensory abilities to read people like an open book" that will square off against Gotham's James Gordon (Southland star Ben McKenzie) and his partner Detective Harvey Bullock (Donal Logue).
The cast of the show also includes Robin Lord Taylor as Oswald Cobblepot, who will become the Penguin; Sean Pertwee as Alfred Pennyworth; Zabryna Guevara as Captain Essen; and Erin Richards as Barbara Kean, Gordon's fiancé. The young Bruce Wayne of the show has not been cast. Bruno Heller (The Mentalist) scripted the pilot and serves as executive producer. Danny Cannon will direct the pilot. [Deadline]