'The Raid 2: Berandal' Mosaic Poster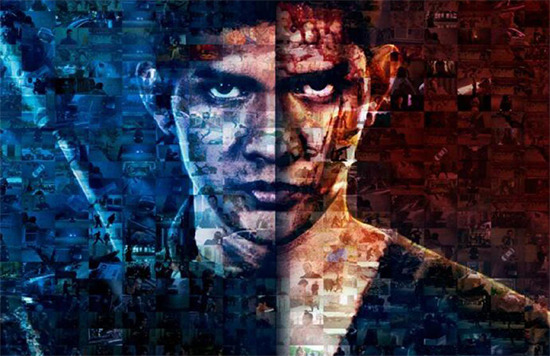 If you're waiting to see more of The Raid 2: Berandal before it opens in March, the new mosaic poster for the film, designed for the film's Indonesian release, has a lot of info pulled together into one image. Check out the full one-sheet below.
I saw the film again last week — the same cut that played at Sundance — and found that my opinion of it hadn't wavered at all. There's a hell of a lot of ambition on display, and the action sequences can be incredible, but the acting and drama really don't work very well at all. For a lot of people the action will be all that matters, and it is certainly ready to deliver on that front.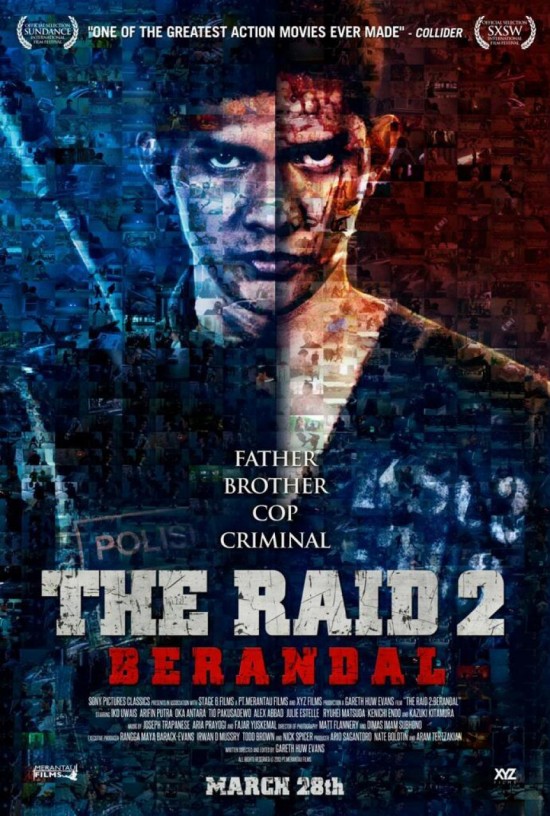 The Raid 2: Berandal opens on March 28.
Immediately following the events of the original, The Raid 2 tracks Officer Rama (Iko Uwais) as he is pressured to join an anticorruption task force to guarantee protection for his wife and child. His mission is to get close to a new mob boss, Bangun, by befriending his incarcerated son, Uco. Rama must hunt for information linking Bangun with corruption in the Jakarta Police Department while pursuing a dangerous and personal vendetta that threatens to consume him and bring his mission–and the organized crime syndicate–down around him.