'Honour' UK Trailer: Paddy Considine Is Hired To Finish Nasty Family Business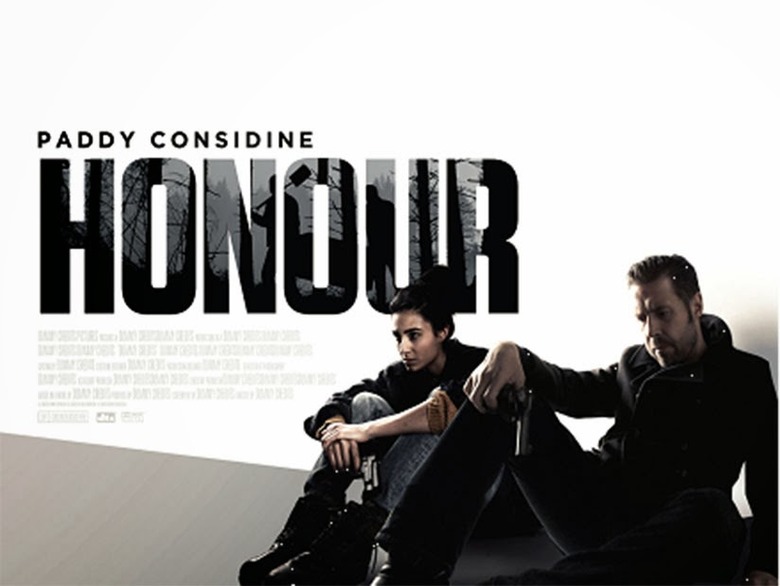 In Honour, Paddy Considine plays a man who kills for money, and who finds himself with a particularly unpleasant job. The title is related to honor killings, as the film is about a young Muslim woman, played by Aiysha Hart, whose boyfriend (Nikesh Patel) is so unacceptable to her family that they order her murder. (That's right, the target is not on the boyfriend, but the daughter.) Things don't go well, and Considine finds himself on the trail of the young woman as she flees.
Check out a trailer below.
So is Honour a simple thriller, or something more politically minded? Supposedly this is meant by writer/director Shan Khan to be a sort of modern Romeo & Juliet, but the particulars of the plot — specifically a family being willing to kill its own daughter — are pretty outrageous. Honor killings certainly happen, and such outrageous acts are the bread and butter of thriller construction. That is: make something entertaining out of something nasty that someone has probably done somewhere.
The trailer, at the very least, has a propulsive, ugly energy to it. There's eye-catching stuff in there, and I'm now quite curious to see how the feature plays out.
Honour opens in the UK on April 4. It doesn't yet have a US release date. Trailer via Empire.