Three 'Amazing Spider-Man 2' Featurettes Dish Out Still More New Footage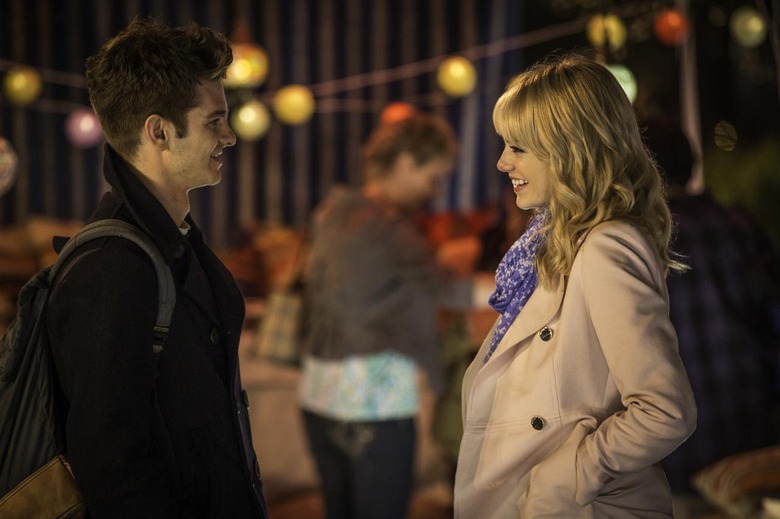 Sony has not skimped on the footage in their marketing campaign for The Amazing Spider-Man 2, and today they've got still more to share. The studio has revealed three new featurettes about the superhero sequel, focusing on the story itself as well as the way the filmmakers put the story together. Watch 'em all after the jump.
In contrast, "The Price of Being a Hero" focuses on the more personal aspects of the tale — specifically, our protagonist's constant inner struggle between the dueling identities of Peter Parker, doting boyfriend and nephew, and Spider-Man, superpowered savior of the city.
The third featurette is less concerned about the movie than about the making of the movie. According to Sony exec Hannah Minghella, The Amazing Spider-Man 2 is "the most eco-friendly blockbuster in the history of the studio." That's probably not the biggest selling point for fans of the franchise, but it's still nice to hear that a major studio is making such a major effort to go green.
The Amazing Spider-Man 2 opens May 2. Marc Webb directs, with Andrew Garfield, Emma Stone, and Jamie Foxx starring.
We've always known that Spider-Man's most important battle has been within himself: the struggle between the ordinary obligations of Peter Parker and the extraordinary responsibilities of Spider-Man. But in The Amazing Spider-Man 2, Peter Parker finds that a greater conflict lies ahead.
It's great to be Spider-Man (Andrew Garfield). For Peter Parker, there's no feeling quite like swinging between skyscrapers, embracing being the hero, and spending time with Gwen (Emma Stone). But being Spider-Man comes at a price: only Spider-Man can protect his fellow New Yorkers from the formidable villains that threaten the city. With the emergence of Electro (Jamie Foxx), Peter must confront a foe far more powerful than he. And as his old friend, Harry Osborn (Dane DeHaan), returns, Peter comes to realize that all of his enemies have one thing in common: OsCorp.