'Bad Country' Trailer: The Real Killer Is Willem Dafoe's Amazing Mustache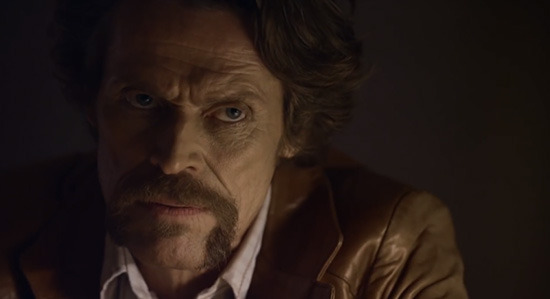 Films can get financing based on the attachment of a recognizable cast, and when a film's director has previous credits producing known films, it makes it easier to bring elements together, whether or not the script is any good.
Chris Brinker makes his directorial debut with Bad Country, but he's got producer credits going back to The Boondock Saints. And so he was able to bring in Boondock co-star Willem Dafoe to star in this cat and mouse story of a cop tracking down a killer. Also in the cast are Matt Dillon, Amy Smart, Tom Berenger, Bill Duke and Neal McDonough, not that any of it will probably matter. The first trailer for the film is pretty painful, but it has Dafoe looking mustachioed and haggard, and it's worth the investment of a couple minutes just to enjoy his presence. Bad Country will likely show up on disc media and digital platforms later this year.
Inspired by real events, BAD COUNTRY is a gritty Louisiana set crime drama. Detective Bud Carter's investigations lead to the arrest of Jesse Weiland, a contract killer from a criminal syndicate. Weiland, facing life in prison and losing his family, puts his trust in Carter and becomes an informant. The case attracts the FBI, who in turn, wrestles control from Carter. When a sting goes bad, the syndicate boss, Lutin Adams uses crooked politicians and lawyers to identify Weiland as the 'rat.' His family is executed, setting Weiland on a path of revenge executing targets on a manhunt for Lutin. Carter takes control, pursuing the syndicate to the French Quarter. The climax explodes as Carter, Weiland and Lutin are caught in a triangular crossfire.