WTF: Woman Jailed For Failing To Return Jennifer Lopez Movie In 2005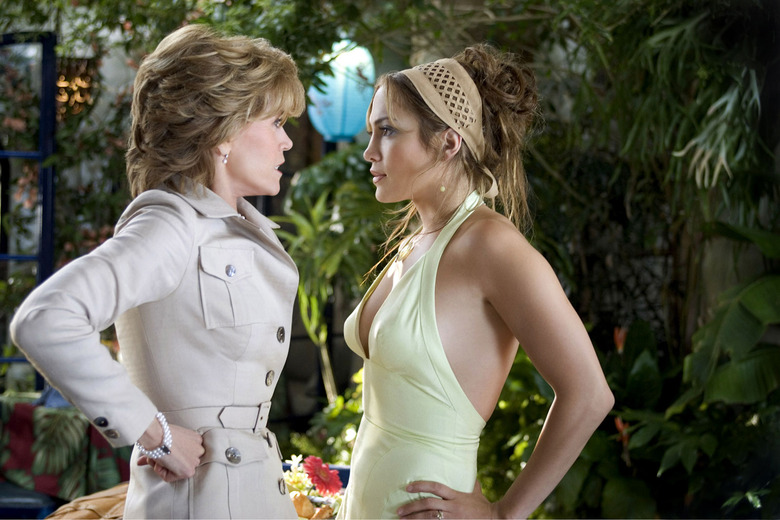 Between the advent of Netflix and iTunes and the shuttering of Blockbuster, brick-and-mortar video stores are, practically speaking, a thing of the past. But don't think that means those late fees will never catch up to you.
South Carolina woman Kayla Michelle Finley was sent to jail last week for failing to return a copy of the Jennifer Lopez comedy Monster-in-Law that she'd rented nine years ago. Although the store where she originally picked up the tape, Dalton's Video, has since shut down, the warrant for her arrest never expired. Find out exactly what happened after the jump.
Dalton's Video owner P.J. Dalton had filed the complaint against Finley in 2005. Authorities say that Finley was sent a warning letter that same year, and that Finley had ignored it. However, Finley claims she never received any such notice. "It's obvious that Pickens County has nothing better to do," Finley said to Fox Carolina. "I fully intend on fighting this, it's ridiculous that I had this happen to me."
The deputies indicate that arrests like these were much more common in the days of video stores, and stress that failure to return rented property of any sort is illegal. Which, fair enough. Businesses rely on customers to keep their end of the deal. Still, in an age when even DVD-by-mail has been supplanted by streaming, there's something almost quaint about the idea of a really bad late fee.