Sequel Bits: 'Transformers 4,' 'Fast And Furious 7,' 'Pitch Perfect 2,' 'Muppets Most Wanted,' 'Dr. Horrible 2'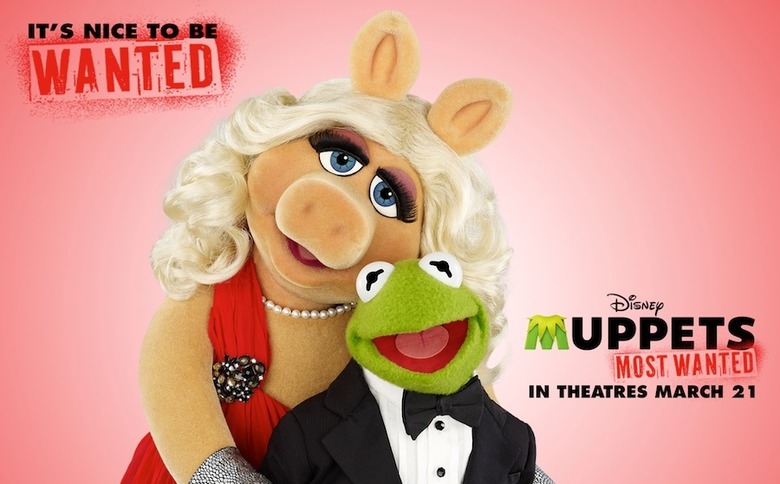 Rio 2 and Muppets Most Wanted have some sweet V-Day messages for you. Also after the jump:
Jed Whedon
explains why there hasn't been a
Dr. Horrible
sequel.
Kurt Russell talks Fast & Furious 7 and the Expendables series.
Elizabeth Banks reveals a little detail about Pitch Perfect 2.
Speaking of which, Brittany Snow will also be back with the Bellas.
What would an I Am Legend follow-up have been about?
Check out the new toy line for Transformers: Age of Extinction.
Say what you will about the weirdly uneven dynamic between Kermit and Miss Piggy, but those crazy kids are still going strong after all these decades.
Muppets Most Wanted has uploaded a special Valentine's Day video for its fans as well.Muppets Most Wanted arrives in theaters March 21.
Meanwhile, the lovelorn birds of Rio 2 are celebrating the holiday in their own special way — dancing for Blu (Jesse Eisenberg) and Jewel (Anne Hathaway), and evil plotting for Nigel (Jemaine Clement) and Gabi (Kristin Chenoweth).
Rio 2 lands April 11. [Coming Soon]
There's been talk of a follow-up to Dr. Horrible's Sing-Along Blog for years, and it seems like the cast and crew are pretty into the idea. So what's the holdup? Basically, writer Jed Whedon says, everyone's just really busy.
We know we have spoken publicly about a sequel in the near distance and our passion to create it, and I promise we have not been insincere. Horrible is still one of our favorite creations by humans who were also us. We have many songs written and the plot outlined, but needless to say, we've been busy. Joss has had a hectic couple of years and is in the middle of the busiest year of his life, as is Zack and as are we. Also the actors have other things they're acting in, I think. So the future is uncertain, our passion remains. DH2 will exist, in some format or another, at some point in the future. Unfortunately, the when is still unclear.
"Will exist" isn't the most encouraging of prognoses, but at least it's better than "is never going to happen." Right? [EW]
Shooting on Fast & Furious 7 resumed last month after Paul Walker's sudden death put the production on hold. Now Kurt Russell is preparing to shoot his scenes this spring, though he doesn't seem quite sure of the specifics. "I've been told April, maybe May, maybe Dubai, maybe Atlanta, maybe LA," he said.
Although earlier reports indicated that Russell would have a small role in the seventh film before returning for a bigger one in the seventh, Russell clarified that it could go either way.
That's going to be interesting. Because the character has been purposely been treated in a certain way so that he can or can't. The 'can' will be an interesting stretch. It works, because I understand what it is and we came up with it. It's like, 'Oh, wow! That's cool!' If he doesn't, then he doesn't. If he gets killed, he gets killed. That will be for them to determine.
Russell also explained why he hasn't signed on for the Expendables franchise, despite fans' hopes. "I mean, I'm glad Sly [Stallone]'s done well with this," he said. "He's a great person. The fellas all seem to have a good time. I've never seen any of them. It's not a beat I get. It's like looking backwards to me." Fast & Furious 7 premieres April 10. [IGN]
All we really needed to know to get on board with Pitch Perfect 2 was that Elizabeth Banks, Anna Kendrick, and Rebel Wilson would all be returning. Now we're even more thrilled to hear that Brittany Snow will be back as well.
The plot is being kept under wraps for now, Banks, who'll direct, has let slip one little detail. "All I can say right now is that they will be graduating seniors this time around, rather than incoming freshmen," she said. Presumably we'll get much more information between now and May 15, 2015. [HuffPo, Deadline]
Rumors of an I Am Legend 2 were floating around for a while, but nothing ever came of them. In a new interview, writer Akiva Goldsman explained what he had had in mind for a follow-up.
[There was] never a movie. I mean, we wrote a prequel [and] a sequel. We had a really interesting prequel, which was the first outbreak of the virus, during a Thanksgiving Day parade, which was awesome. We did a really interesting prequel that [took place] later. Which was right after the first... really right when the population of humans became pretty decimated. And it was this sort of trek to Washington. Which included a dark seeker elephant that had broken out of the zoo.
Then we did a sequel, that started with Neville again – and you realized that he was cloned. We've tried every which way. In fact if you're available you could be in the next movie. It will never happen but we really enjoyed trying to make it happen.
He added, "Oh we tried. There were scripts. We really tried." Do the new details make you more disappointed or more relieved that the follow-up never got off the ground? [io9]
God bless movie tie-ins. Hasbro has unveiled their new line of Transformers: Age of Extinction toys, giving us another good look at some of the film's robot characters.
In addition, some of the packaging offers a glimpse at what these characters will look like in the movie.
Transformers: Age of Extinction opens June 27. Get more details on the toys, including pricing and features, at USA Today.