Cool Stuff: Eighties Style Action Figures For 'Back To The Future,' 'The Goonies,' 'Firefly,' 'Pulp Fiction' And More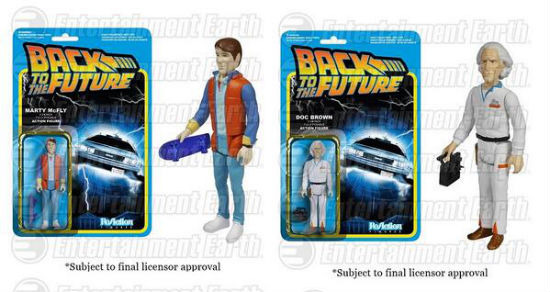 These days action figures look too good. They're all 3D scanned with multiple points of articulation, tons of accessories and beautiful packaging. That wasn't always the case. In the Eighties, you got a basic likeness that barely looked like the character, four points of articulation and a simple card with plastic bubble. That was it. Kenner style.
ReAction Figures is bringing that back. They'll soon release classic Eighties carded figures from properties that never got that treatment. Movies and shows like Back to the Future, The Goonies, Pulp Fiction, Firefly, The Terminator, Friday the 13th, Predator, The Rocketeer, Escape from New York and many more. They're available for pre-order now on Entertainment Earth and you can check out some images below.
Thanks to Entertainment Earth for this images. Head to that link to see all of them, and pre-order, these are just some of the two pages of goodness.
These will start to hit shelves in June and cost $10 a piece. Head to EE for even more and to pre-order.