Dwayne Johnson Heads To TV With HBO Football Sitcom 'Ballers'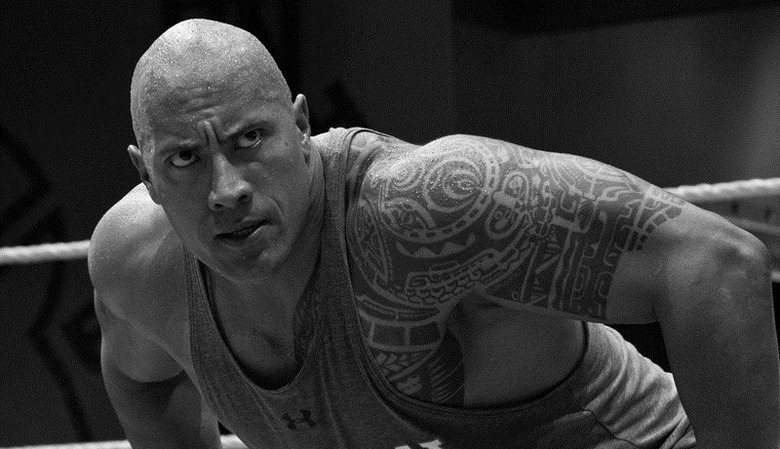 Finally, The Rock has come back to TV! Dwayne Johnson is quickly becoming one of the biggest action stars in the world, but he'll soon put that aside to headline a new HBO show called Ballers. The half-hour dramedy follow a group of former and current football players and was just picked up to series. It's being produced by its own all-star team including Mark Wahlberg, Peter Berg, who'll direct the pilot, and Entourage's Stephen Levinson, who wrote the script.
The Hollywood Reporter wrote about the new show, which will co-star Omar Benson Miller, John David Washington, Rob Corddry, Troy Garity, Donovan Carter, Jazmyn Simon, Taylor Cole and LeToya Luckett. Johnson, who's also producing, is the star though.
It's an interesting move for Johnson, who has been making big action movies non-stop for the past few years, to move to TV. But, as the slogan goes, "It's not TV, it's HBO." That brings a certain level of cache and, as we saw in Pain & Gain, Johnson is at his absolute best when he's embracing some comedy to go with his brawn. Years as a main event wrestler will do that.
Johnson has long been a lover of football. He played for the prestigious University of Miami before getting injured. After that, he followed in his father's footsteps to the WWF and the rest is history.
As a huge football fan, and fan of Johnson, this just catapulted to my must-see HBO list along with Utopia and The Leftovers.