First Look: 'Guardians Of The Galaxy' Marvel Legends Toys; Plus Trailer News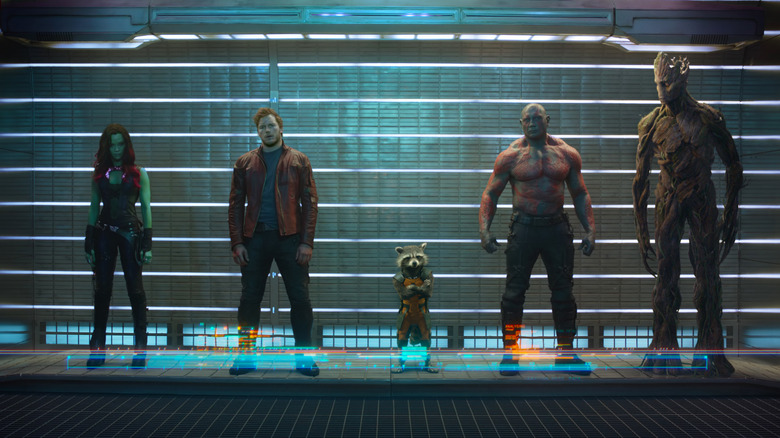 Outside of Comic-Con and D23 Expo, no one has seen footage from James Gunn's Guardians of the Galaxy. And that footage was completed mere days into shooting. Now, the director has been done for a while, is deep into post-production, and a trailer is most definitely coming soon. (Next Tuesday, February 18, is the rumored drop date.)
But official images of the upcoming Marvel Legends toys featuring characters from the film have hit the net. They are very detailed and finished, and should tide us through the weekend until next week's trailer and poster debut. Check them out below.
Thanks to Yahoo for these images. They're also doing a giveaway so head there for info.
Everyone looks as you'd expect in toy form, but it's interesting to look at the textures of Rocket, Drax and Groot.
Guardians of the Galaxy opens August 1. Check back next week for the highly anticipated trailer.