'Jodorowsky's Dune' Trailer: Inducing Hallucinations Without Drugs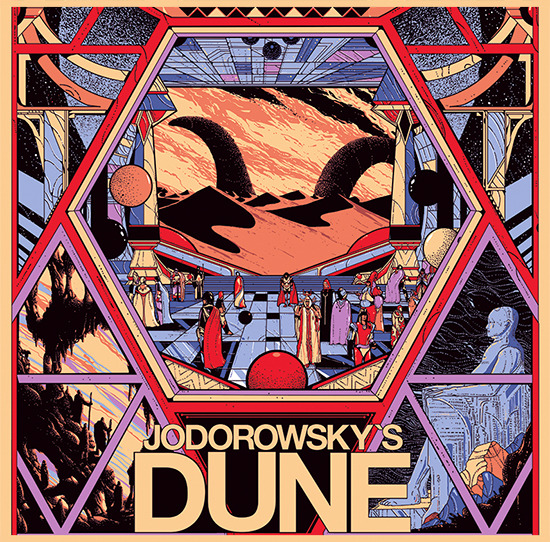 Decades ago the mad Chilean director Alejandro Jodorowsky spent a good deal of time and effort trying to film Frank Herbert's novel Dune. (This was years before David Lynch made his own adaptation.) Jodorowsky's version of Dune never came to pass, but the people he assembled for the adaptation would go on to do other wonderful things (if they weren't superstars already), and that particular incarnation of Dune stands as a legendary movie that could have been.
The documentary Jodorowsky's Dune chronicles this attempt to make the movie, and landed on my "most anticipated of 2014" list thanks to rapturous reception at festivals such as Fantastic Fest. We've seen some footage from Jodorowsky's Dune before, but a new trailer has just come online, thanks to the US distributor Sony Pictures Classics. Have a look at it below; if nothing else check out the opening, where Jodoroswsky explains his titanic ambitions for the film. It's beautiful.
Jodorowsky's Dune opens on March 3.
Through interviews with legends and luminaries including HR Giger (artist, ALIEN), Gary Kurtz (producer, STAR WARS) and Nicolas Winding Refn (director, DRIVE and ONLY GOD FORGIVES), and an intimate and honest conversation with Jodorowsky filmed over the course of three years, director Pavich's film – featuring never-before-seen realizations of Jodo's mind-blowing psychedelic space opera (animated by Emmy Award nominated Syd Garon) – finally unearths the full saga of 'The Greatest Movie Never Made'.