'True Detective:' See The Six-Minute Long Take And New Mondo Poster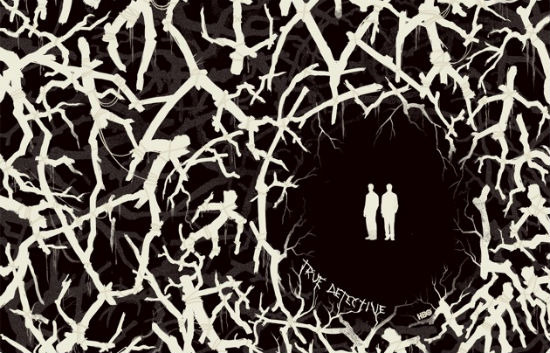 Twitter absolutely exploded Sunday night when the fourth episode of True Detective aired. It ended with a six minute long take, which is about 5 minutes and 45 seconds longer than 99.9% of the shots on television. Apparently, it was breathtaking. I wouldn't know because I haven't watched it yet, but now you can as the shot has made it online. Below, check it out as well as see the full version of the above image, a brand new Mondo poster for the show by Phantom City Creative.
First up, here's the long take via Playlist, and you can read more about it at MTV.
As I haven't watched that above video yet (spoilers and such) I can't comment, but I can point you to this below image. Thanks to Hypable for debuting Phantom City Creative's poster for the hit HBO show. No word on size, price or edition, but @MondoNews will sell the poster Friday, right in time for Valentine's Day!