'The Purge: Anarchy' Teaser Trailer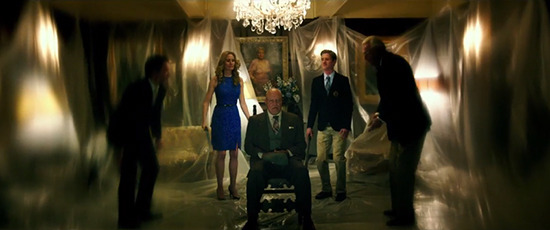 In The Purge: Anarchy, which comes from the writer/director of the 2013 sleeper hit film, a young couple is stranded in the middle of a city when their car breaks down. But this breakdown happens at the worst possible time: just hours before the annual Purge begins. The Purge — that 12-hour period when all crime is legal, as outlined in the original film — is really not when you want to be out on the streets, unless you're wearing a mask or some face paint and carrying a hefty weapon, and preferably have a gang of friends along with similar gear.
The teaser below some of the couple's effort to survive, but it doesn't tell us whether this sequel will be more satisfying in the end than the first film was.
The Purge: Anarchy opens on June 20.
The New Founders of America invite you to celebrate your annual right to Purge in THE PURGE: ANARCHY. Returning alongside writer/director/producer James DeMonaco to produce the sequel to 2013's sleeper hit are Blumhouse Productions' Jason Blum (Paranormal Activity and Insidious series), alongside Sébastien K. Lemercier (Assault on Precinct 13, Four Lovers) and Platinum Dunes partners Michael Bay (Pain & Gain, Transformers franchise), Brad Fuller (The Amityville Horror, A Nightmare on Elm Street) and Andrew Form (The Texas Chainsaw Massacre, Friday the 13th).