This Week In Trailers: Teenage, Particle Fever, The Love Punch, K2: Siren Of The Himalayas, Evergreen: The Road To Legalization In Washington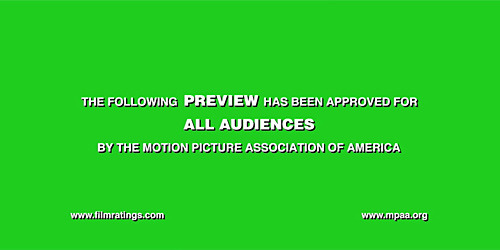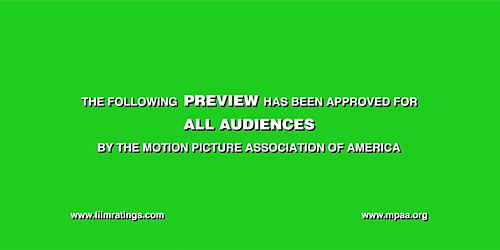 Trailers are an under-appreciated art form insofar that many times they're seen as vehicles for showing footage, explaining films away, or showing their hand about what moviegoers can expect. Foreign, domestic, independent, big budget: What better way to hone your skills as a thoughtful moviegoer than by deconstructing these little pieces of advertising? This week we smash atoms, try not to die while climbing a mountain, get Pierce Brosnan to go through the motions, reflect on the ages of 13-19, and get high and mighty in Washington state.Particle Fever Trailer
I really do hope I learn something.
When it comes to being able to handle concepts that are theoretical in nature I have about as good of a grasp on them as a water balloon covered in axle grease. That's why there's just something about the way director Mark Levinson has crafted a trailer that makes science come alive. It makes it relevant to everyone by getting down to the basics of why study science in the first place and that's to discover something about the world that could help answer more questions about the fundamental ways in which we exist. It's so high level that it may feel like an insult to some but it's smart. It needs more dopes like me who did miserably in physics (OK, I never even TOOK physics) to be attracted by the idea of what this represents and what this means to the global citizens of the world. It succeeds in dancing around the technical and focusing on the aspirational.
Teenage Trailer
Sociologically speaking, this is fascinating stuff.
Considering that director Matt Wolf was tasked to take such a nebulous idea and craft a narrative out of it is one thing. But, knowing that Oscilloscope, home for some of the best little-film-that-could titles this side of the Atlantic, has seen something in it and bought the North American distro rights speaks just as loud. The trailer, though, subverts what you might think a documentary like this should look like. There is no stuffy professor talking about the progression of social norms and historical reference points. Instead, it feels poetic and fluid. There's an honesty here that expresses the mood of a generation while not being obtuse. It looks important, having something important to say, but never over supposes that we should leave feeling that this is going to be by-the-numbers, because it's not.
The Love Punch Trailer
Look, I know it, you know it, we all know it, Pierce Brosnan could bed any one of your mothers.
It's true. He just has that suave manner about him that it's all about the panty peeler vibe he's putting out in these kinds of movies. He doesn't have to lift much, Emma Thompson either, and this honestly looks about as filling as a Moon Pie. However, in life, there are audiences who need these movies in their lives because if you're going to try and rock a tagline like "Payback's a beach", and I know whoever in marketing was so tickled with themselves for thinking it up that he's probably head of the department for having done so, you need to look the part. And this definitely looks the part. It's non-threatening, mass market barf that knows what it is an doesn't divest us otherwise of that notion. That's fine, though, because it follows all the things it needs to do: be wacky, be zany, have an exaggerated soundtrack, and, most importantly, have our protagonists come together in the end. We may not know for sure if the latter is going to happen but this is coming to us by the measured, comedic  hand of Joel Hopkins, who surprised many with the pretty darn good Last Chance Harvey, so hopefully I'm completely mistaken by all of this. But I'm not sure I am by what's here.
Evergreen: The Road to Legalization in Washington TrailerRick Steves!
I was rolling up on this trailer expecting to see a nice examination of how marijuana went from police infraction to publicly available and, bam, Rick Steves! I don't know what this man, an individual I credit for showing me the world like a  doughy, soft-spoken Aladdin and I his Jasmine, has to do with weed but a serious look at how one state dealt with this social issue is just fascinating. From the questions it raises about the amount of people incarcerated because of the herb, how it takes a focused effort to bring about change within a voting society, and the effects this has on state's rights I'm thrilled to see how this all came about, blow by blow. Director Riley Morton, wisely, looks honest enough to let the side opposed to this change have their moment, but also is at the nexus of the pro-legalization  movement. The trailer walks the line of wearing its politics on its visual sleeve but doesn't come off villifying those who would rather see it kept on the other side of the law.
K2: Siren of the Himalayas Trailer
When you think Mt. Everest do you think of death?
Often we hear of the success stories of people who have spent copious amount of money to walk dangerously high up a mountain but it's the danger that's so alluring. We've probably all seen the photos of those who weren't lucky enough to find their way down but it's downright creepy to see that life for them simply ceased to be where they stood, sat, or lay. For K2, though, it's the summit success rate that immediately got my attention in this trailer. We're talking about over 4,559 summits for Everest but only 302 summits for K2, with an accompanying 25% death rate for those summits versus Everest's 5%. The trailer is so smooth in establishing why we're here, what's at stake, how this run is so dangerous, and why anyone in their right mind would go through with it. Director Dave Ohlson has found a new way to make mountain climbing feel more life-threatening and that's to focus on those who need a high probability of failure along with the idea that they could easily lose their life doing it.
Nota bene: If you have any suggestions of trailers to possibly be included in this column, even have a trailer of your own to pitch, please let me know by sending me a note at Christopher_Stipp@yahoo.com or look me up via Twitter at @Stipp
In case you missed them, here are the other trailers we covered at /Film this week: