Theme Park Bits: Paramount Park Features 'Star Trek' And 'Mission Impossible;' Plus 'Tomorrowland,' 'Waterworld,' 'Ratatouille'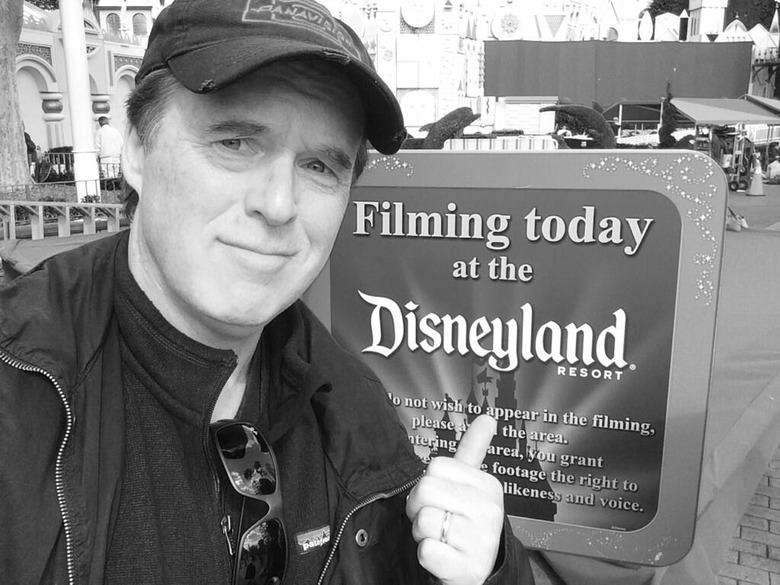 With movies, rides, updates, and short films, this edition of Theme Parks Bits is jam-packed with goodies. Below, read about the following:
Brad Bird's Tomorrowland finished filming, with the last few days done at Disneyland.
See some details and video from the Seven Dwarfs Mine Train coming soon to Walt Disney World.
A huge Paramount-themed theme park is coming to Spain in 2015 featuring Star Trek, Rango, Grease and Mission: Impossible rides.
Disneyland Paris is getting a Ratatouille restaurant along with the new ride, plus the composer gets to work.
The Universal Waterworld stunt show is getting a rewrite.
Some new details on the Despicable Me ride have been revealed.
There's "active development" getting Frozen into Disney theme parks.
Watch an It's A Small World web series.
Director Brad Bird
last week to announce, even though it won't hit theaters until May 2015, Tomorrowland has finished filming. The production finished up at Disneyland in Anaheim with a scene that takes place at the 1964 World's Fair. You can see
. To celebrate, he and composer Michael Giacchino took a ride on Space Mountain.
Celebrating the wrap of TOMORROWLAND with a ride on Space Mountain with @m_giacchino (composer of its & our music)! pic.twitter.com/MM6HD34x0t

— Brad Bird (@BradBirdA113) February 6, 2014
The Seven Dwarfs Mine Train will be opening later this year at Walt Disney World in Orlando, Florida and the Imagineers uploaded this video to give some details of the designs.
The
also uploaded a bunch of detailed photos from the ride to show the care that went into the design. Head there to check them out.
Moving away from Disney for a second (don't worry, there will be more), apparently a Paramount Pictures theme park has just received a huge funding influx and will aim to be open in Alhama de Murcia, Spain late 2015.
has dozens of pieces of concept art, detailing each of the lands and rides based on Star Trek, Rango, Spiderwick Chronicles, Sleepy Hollow, Mission: Impossible, Grease and more. Here are just a few of the choice images:
Those images, and the ones at that link, make this park seem too good to be true. We'll keep an eye on it.
Fans of Universal Studios Hollywood will be happy to know that, according to 
, the Waterworld stunt show is getting a significant change and will more closely resemble the show as it is performed in Singapore. You can head to that link to see a video. There's no set date for when the show will reopen.
 also has a few new details on the Despicable Me: Minion Mayhem ride which opens in a few short months including the name of the attached restaurant, some changes to the queue and more.
Back to Disney (told you!) CEO Bob Iger 
 there's "active development" to expand the Frozen brand into theme parks, onto Broadway and back to the big screen. There's already a meet and greet in Anaheim but maybe t
 will come true too.
By now you probably know Disneyland Paris is getting a Ratatouille thrill ride later this summer, but they just announced there will be a Ratatouille restaurant
. This seems like a no-brainer considering the movie, but it's good to hear it being made official. Chef Paul Bocuse is involved, and here's a photo they released timed to the announcement.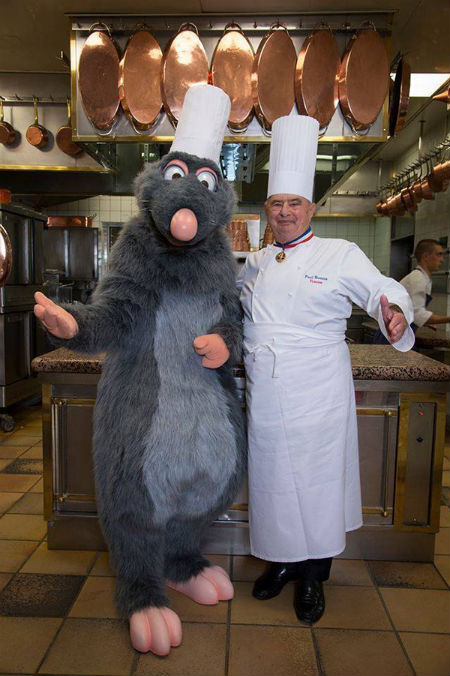 Michael Giacchino is also working on the music to the ride.
Finally,
we reported that Disney legend Richard Sherman had written a new song for web series based on It's A Small World, and that show is now online. There are
on YouTube, all of which are aimed at kids, but here's just one example. Thanks to
.