Stephen King's 'IT' Could Be Next For 'True Detective' Director Cary Fukunaga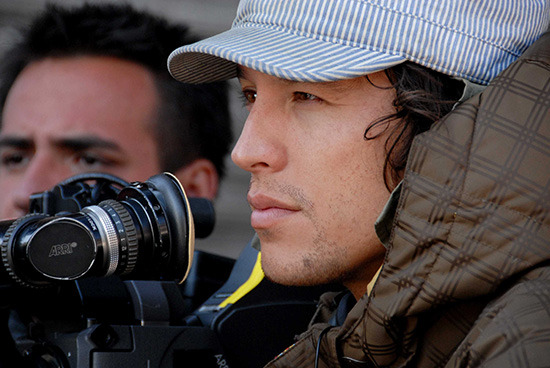 Based on Sin Nombre and Jane Eyre, film fans knew director Cary Fukunaga was a talent. Unfortunately, not everyone saw those movies. That's not the case with HBO's True Detective, a show he's both producing and directing. Huge audiences are watching that show and realizing this guy is one of the best young directors out there today.
As the show continues its run, Fukunaga is blowing up and discussion has started to turn towards his next film. He's currently shooting a small film called Beasts of No Nation with Idris Elba. To follow that, producer Dan Lin says Fukunaga might finally get around to adapting Stephen King's IT.
Lin, who also produced The Lego Movie, said the following to Collider:
Cary Fukunaga is writing and directing Stephen King's It for me, and I'm really excited for that.  So I'm hoping that'll be his next movie after the indie he's shooting in Africa.  So I love what he did with True Detective.  I think it's a great sample for Stephen King's It.  So I'm really excited about that.
Fukunaga has been attached to the King film since 2012, but in the meantime made True Detective and was attached to a few other projects. Most of us assumed IT had hit the back burner in a big way, but Lin's quote definitely gives fans a sense of hope. IT is a terrifying novel and while the TV miniseries has its fans, a real, dark, big screen version is just what the doctor ordered. That is, of course, if Fukunaga and co-writer Chase Palmer can figure out a way to take the huge book and shrink it down to a digestible movie (or two, as was the original rumor). Surely that's been one of the biggest issues.
Do you think Lin is being overly optimistic with his quote? Are you more excited for a Fukunaga IT after watching True Detective?