'Gotham' Casts The Penguin, Alfred, Gordon's Boss, And His Fiancé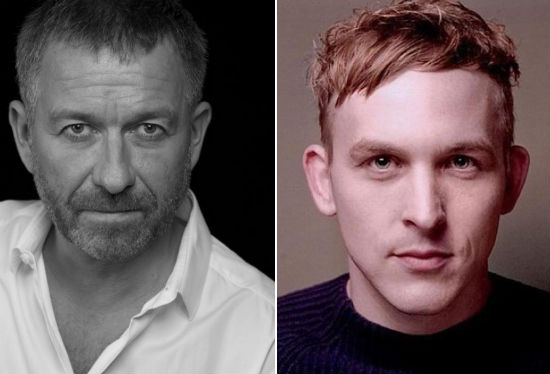 More Batman mainstays are joining the Fox show Gotham. Over the weekend, Ben McKenzie landed the lead role of Jim Gordon and now, producers have cast Oswald Cobblepot, better known as The Penguin, and Alfred Pennyworth, the Wayne family butler. Cobblepot will be played by Walking Dead and Accepted actor Robin Lord Taylor, while Sean Pertwee, who you know from Dog Soldiers and Event Horizon, will play Alfred. Read more casting from the show below.
Variety wrote about the casting, which also includes Zabryna Guevara (Law and Order) as Captain Essen, Gordon's boss at the Gotham City Police Department, and Erin Richards (Breaking In) as Barbara Kean, Gordon's finance. If the show follows the Batman history established in the Year One comic story, Essen and Kean could eventually end up at odds.
Here's how each character is described by the trade, which offers some new information on the show:
Cobblepot:  "With the brains of a chess grandmaster and the morals of a jackal, Cobblepot is a low-level psychopath for gangster Fish Mooney, and hides his sadistic lust for power behind an exquisitely polite demeanor."
Alfred: "A tough-as-nails ex-marine from East London, Pennyworth has loyally served the Wayne family. Now, in the wake of their tragic deaths, he's fiercely protective of the young Bruce Wayne — the boy who will eventually become Batman."
Essen: "Essen balances the two worlds of police and politics with a Machiavellian skill that's as much corporate litigator as cop."
Kean: "A sophisticated emergency doctor, Kean stands by her husband amid the corrupt world of Gotham."
With the addition of those three rising young actors, and one seasoned vet, as well as McKenzie, Gotham is starting to take shape. They still have a young Bruce Wayne to cast, and how prevalent he is in the show will be a very important question to answer. However, the casting of Pertwee as Alfred suggests he'll be pretty prominent.
What do you think of the casting so far?