Shirley Temple Has Died At 85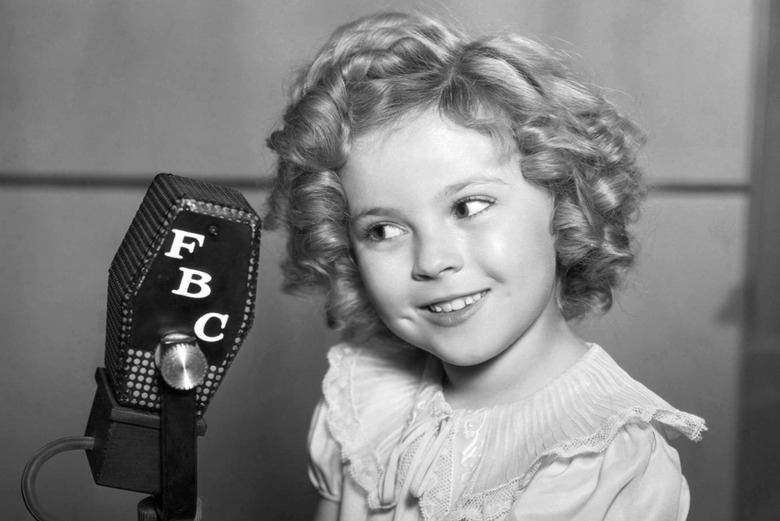 Shirley Temple, former child star and U.S. ambassador, died Monday night in her California home at the age of 85. Her passing came about due to natural causes and she was surrounded by loved ones and caretakers at the time of her death.
Not many actors can boast that they were screen legends before they were ten, but Temple was one of the few who could. Born in 1928 in Santa Monica, Temple began acting at the age of 3 and was internationally famous by the time she was 7.
She broke through with the 1934 musical Stand Up and Cheer!, followed quickly by Bright Eyes. The latter was the first film developed specifically for Temple and the first to include her signature tune "On the Good Ship Lollipop." In 1935, at the age of 6, she won a special Oscar for her accomplishments.
At her peak, Temple was nothing short of a national institution. Dolls and dresses were fashioned after her, and the Brown Derby restaurant created the Shirley Temple non-alcoholic cocktail in her honor. But her popularity began to fade as she reached adolescence, and she retired from acting in 1950 at the age of 22.
By that time, she was married to her first husband John Agar, whom she would divorce after a five-year marriage in 1949. The next year year, Temple met and married Charles Alden Black, and the couple remained together until his death in 2005.
Temple made a brief return to showbiz in the '50s with the TV series Shirley Temple's Storybook. In all, she starred in 14 short films and 43 feature films between the years of 1931 and 1962.
Following her entertainment career, Temple turned to politics. She made an unsuccessful run for Congress in 1967 and was appointed the U.S. ambassador to Ghana by President Gerald Ford in 1974. In 1989, she became the U.S. ambassador to Czechoslovakia under President George H.W. Bush.
Black is survived by three children, one granddaughter, and two great-granddaughters.
[Source: Reuters]