Watch: Tara Lipinski's 'The Big Lebowski'-Inspired Figure Skating Routine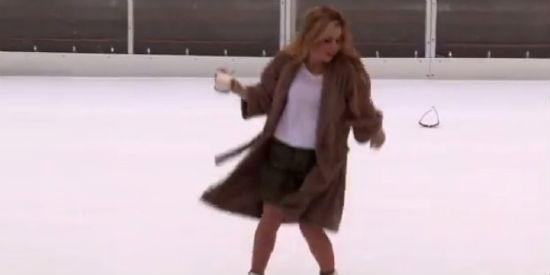 Well here's something you don't see every day: a gold medal-winning figure skater paying homage to The Big Lebowski. Thanks to Late Night with Jimmy Fallon, Tara Lipinski took center stage on the ice rink at Rockefeller Center in New York City to twirl around with a long brown coat and White Russian. And no, she doesn't spill the beverage.
Thanks to Jimmy Fallon for this short, entertaining video.