Gary Oldman Confirms Lucasfilm Has "Inquired" About A 'Star Wars' Role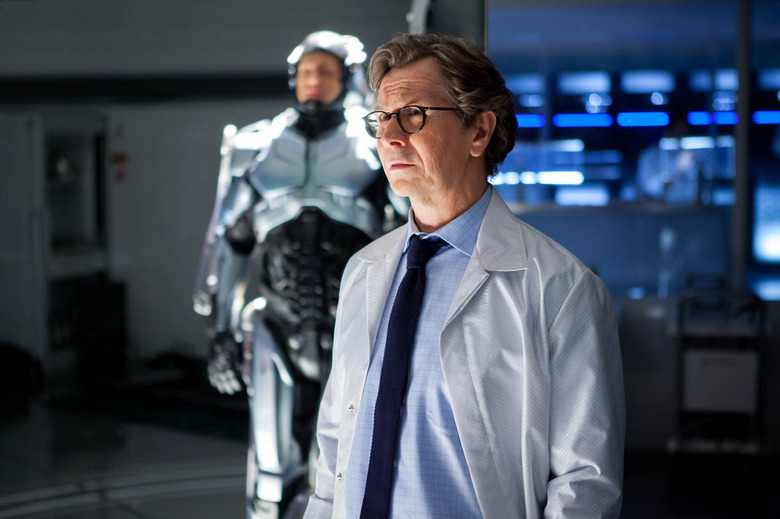 It feels like there's a Star Wars Episode VII rumor attached to pretty much every actor working these days. Most of the time, stars meet these reports with stringent denials, if they bother to respond at all.
But today's hot rumor has a bit more meat to it than most. Actor Gary Oldman has confirmed that he was approached for a role in the J.J. Abrams-directed adventure, though he hasn't gone as far as saying he's actually been cast. Read his exact words after the jump.
As Oldman emphasized, that doesn't mean he's booked the part. The word is that the filmmakers have looked at just about everyone, which explains why there are so many damn rumors flying around. But his words seem carefully pitched between confirmation and denial.
What role Oldman is (or was?) up for is unclear. Earlier reports indicated that the studio was looking for a "a 40-something military man a la Matt Damon in Elysium" as well as a "seventy-something male, with strong opinions and tough demeanour."
The 55-year-old Oldman is a bit old for the first role and a bit young for the second, but maybe Disney would be willing to relax their criteria for an actor as accomplished, talented, and respected as Oldman. Or perhaps he's circling another character we haven't even heard about yet.
Officially, no one has been cast in Episode VII. Disney hasn't even announced that Carrie Fisher, Harrison Ford, and Mark Hamill are returning, even though Fisher seems more than happy to do so herself.
However, there have been a few instances of people going on the record about casting talks. Saoirse Ronan has talked about wielding a lightsaber for her (ultimately unsuccessful) audition, Zac Efron recently acknowledged that he "met with producers," and Abrams has verified that Jesse Plemons was "one of the actors that we've talked to." Oldman now joins that list.
Star Wars Episode VII opens December 18, 2015. Here's the video of Oldman talking Star Wars, if you want to try and read something into his body language.