Read Potential 'Batman Vs. Superman' Spoilers About Lex Luthor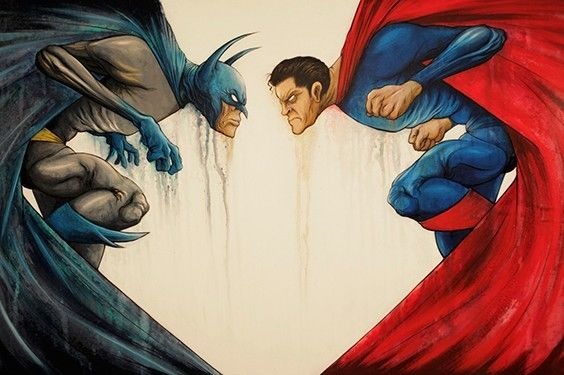 Almost a week has passed since Warner Bros. dropped the casting bombshell that Oscar-nominated actor Jesse Eisenberg would be playing Lex Luthor in 2016's Batman vs. Superman. Some fans raged over the idea of Eisenberg, a young, short man with lots of hair, playing the bald baddie. Since then, many have warmed to the interesting idea, others have simply gotten over it, but few are asking exactly why director Zack Snyder went this way with his casting. Mostly because that would mean revealing huge spoilers from a script very few people have seen.
But some have seen it and, if you are into that kind of thing, we got some details below.
If true, everything below should be considered Act 1 spoilers for Batman vs. Superman.
The details come from the reliable gang at Latino-Review. You can head there to read the full, detailed reveal, but here's a quick summary.
In Batman vs. Superman, Lex Luthor is a bald, tattooed billionaire madman who was brought up on the tough streets of Metropolis. That's where he got both his drive and his evil side. The film meets him deep in obsession with Superman when one of his rivals, Bruce Wayne, comes to visit. Wayne hopes they can team up to help rebuild Metropolis. Lex agrees but, of course, he doesn't have the same idea of how it can work out. Wayne hopes to use Superman for good while Lex hopes he can position another superhero to take the fall for him: Batman.
If you head to Latino Review, you can read many, many more details but that's the gist. Lex is young, tough, powerful and extremely manipulative. It's also a confirmation Snyder and team have been using the destruction at the end of Man of Steel as a major plot point in this film. That's something that has been widely speculated already, along with the idea that Lex and Bruce Wayne would have some sort of connection.
However, the LR report admits with writer Chris Terrio rewriting the script, and the release delay, many of these details could change.
What do you think about this new, young, version of Lex and how he plans on pitting Superman vs. Batman?