Marc Forster To Direct Sci-Fi Actioner 'Red Rising'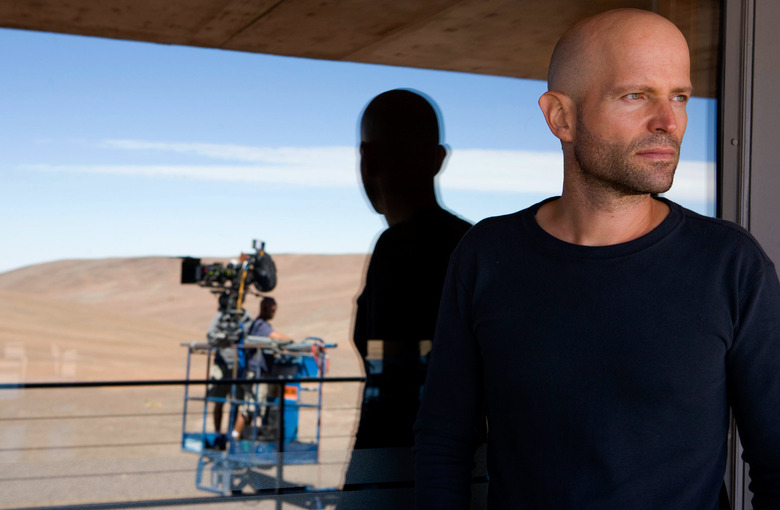 We may receive a commission on purchases made from links.
We know what Marc Forster won't be directing in the near future. Although World War Z was ultimately a success, the film had a notoriously difficult production process and it wasn't much of a surprise when we heard that Forster wouldn't be back for the sequel. Now we have some idea of what he might be doing isntead.
Forster is attached to helm Red Rising, an adaptation of the recent sci-fi novel by Pierce Brown. The script was written by Brown himself. Get plot details and more after the jump.
Forster has an eclectic resume that spans from gritty drama (Monster's Ball) to family-friendly biopic (Finding Neverland) to quirky fantasy-comedy (Stranger Than Fiction). But he's probably best known for his two big action films, Quantum of Solace and World War Z. Red Rising will put him back into that high-octane genre.
To give you a more specific idea of the kind of book it is, the cover makes a point of comparing the protagonist to Ender Wiggin and Katniss Everdeen. Here's a synopsis of the novel from Amazon:
Darrow is a Red, a member of the lowest caste in the color-coded society of the future. Like his fellow Reds, he works all day, believing that he and his people are making the surface of Mars livable for future generations. Yet he spends his life willingly, knowing that his blood and sweat will one day result in a better world for his children.
But Darrow and his kind have been betrayed. Soon he discovers that humanity reached the surface generations ago. Vast cities and sprawling parks spread across the planet. Darrow—and Reds like him—are nothing more than slaves to a decadent ruling class.
Inspired by a longing for justice, and driven by the memory of lost love, Darrow sacrifices everything to infiltrate the legendary Institute, a proving ground for the dominant Gold caste, where the next generation of humanity's overlords struggle for power. He will be forced to compete for his life and the very future of civilization against the best and most brutal of Society's ruling class. There, he will stop at nothing to bring down his enemies... even if it means he has to become one of them to do so.