Nick Cannon Developing 'Drumline' Sequel For VH1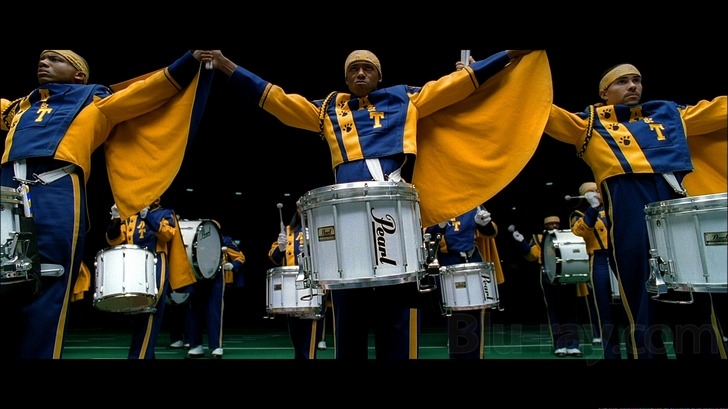 Here's a secret about me: If Drumline is ever on TV, I can't turn it off. It's an unabashedly light, funny, college movie that mixes music, partying and the charisma of young Nick Cannon and Zoe Saldana. It wasn't a huge box office hit when it was released in 2002, but subsequent DVD and cable availability has given it a large cult following. And while over a decade has passed since the original, which suggests Cannon's character would be way past graduation at this point, that doesn't mean the story can't continue.
That's exactly what's going to happen. Cannon himself is producing and will co-star in Drumline: A New Beat, which will air exclusively on VH1.
Variety broke the news of the project. It's being written by Regina Hicks and Karin Gist with the aim to air this Fall.
"Even though [Drumline] was released over a decade ago, I am constantly approached by people on the street who tell me how much of an impact it made on them," Cannon told the trade. "As a producer, my thought was, 'How do we create an updated version that would translate to today's audience and still feel fresh and original?"
To do that, Cannon suggested they make the lead character female. "VH1 is the perfect network to partner with on this modernized take," he said.
If I could set my DVR for 8-9 months in advance, this would already be on the list. There's probably no way they can match the energy, fun and would-be-star power of the original, but any return to this world is a welcome one.
Are you a Drumline fan?