Tom Hiddleston To Star For Ben Wheatley In 'High Rise'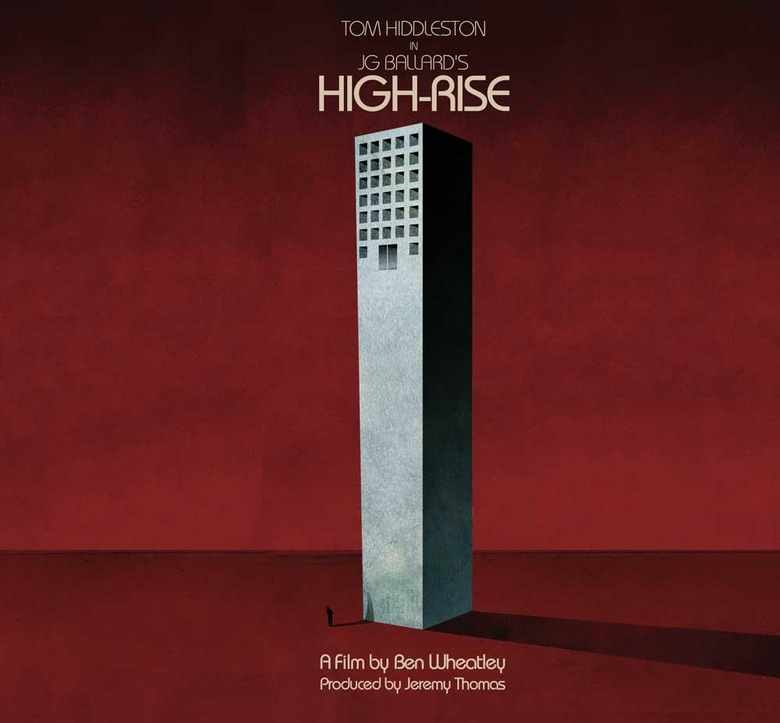 The J.G. Ballard novel High Rise, about an apartment building in which occupants are cut off from exterior society and divide into their own class structures, has been a dream project for decades for producer Jeremy Thomas. He's finally getting the film made later this year, with Ben Wheatley (Kill List, A Field in England, Doctor Who) in the director's chair and Wheatley's partner Amy Jump writing. I spoke briefly to Wheatley about the film a few months back when we talked about A Field in England; that interview will run later this week.
In the meantime we've got some great info: the star of the film will be Tom Hiddleston, and cameras are set to roll in June.
Wheatley tweeted the news, with a great image from Jay Shaw:
In addition to this info, we know via an io9 interview that High Rise is written and will be shot as a period piece.
We've gone back and Amy [Jump]'s written a script that's very close to the book. It's set in 1975... it's going to look like the 70s. It's going to be very styled in that way. We're looking at the Ridley Scott adverts of that period. It's going to be modern in a way that the 70s looked.
The book was released in '75, and takes place in a futuristic apartment building that provides all modern amenities... and in which the interior society eventually breaks down, with residents divided into upper, middle, and lower classes based on their position in the building. Violent strife erupts, as the residents of the building clash. (If that plot sounds vaguely familiar, you might be a big David Cronenberg fan. His film Shivers was released in 1975, right around the time High Rise hit shelves, and also features societal shifts for residents of a very modern apartment building.)
Ben Wheatley and Amy Jump may be just the people to get the perfect tone on film for High Rise. Where does Hiddleston's character fit in? He can certainly play one of the high-class residents, but he could end up anywhere. We eagerly await more details.