POTD: Vanity Fair's 2014 Hollywood Issue Cover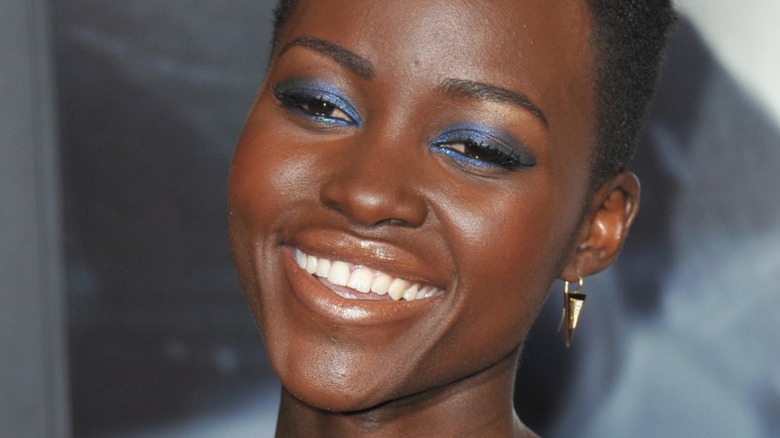 Jaguar PS/Shutterstock
It may not be a tradition as entrenched as the Golden Globes drunkenness or office Oscar pools, but for the past twenty years the Vanity Fair Hollywood Issue has been a fun fixture of awards season. The magazine gathers up the brightest stars of the year, pretties them up and poses them just so, and snaps a photo that simultaneously celebrates the year that was and looks ahead at the years to come.
This year's choices are a nice mix of established A-listers (George Clooney, Julia Roberts), rising veterans (Chiwetel Ejiofor, Idris Elba), and exciting fresh faces (Lupita Nyong'o, Margot Robbie). 
Ejiofor, Roberts, Elba, and Clooney get the most prominent positions, but Nyong'o is the one who stands out in the full-sized photo. If looking like an Oscar increased an actor's chances of winning an Oscar, she'd have Best Supporting Actress in the bag.
One of the most striking things about this particular cover is how refreshingly diverse it is. Fully half of the 12 actors featured are people of color, including two of the four people on the front fold of the cover (i.e., the part that actually shows when the magazine is on the newsstand).
That's a welcome contrast to the Vanity Fair Hollywood Issues of years past, including 2010, when all nine cover models were Caucasian; 2011, when the publication saw fit to include just 1.5 people of color out of fifteen stars; and 2012 and 2013, when the non-white actors were relegated to the inside cover.
It's also heartening (though not unusual) to see Vanity Fair recognizing some standout performances that the Academy did not. Short Term 12's Larson and Fruitvale Station's Jordan have been shut out of most of the major awards but get to rub shoulders with the likes of Clooney here. I wish there had also been room for Inside Llewyn Davis' Oscar Isaac, not to mention his adorable feline co-star, but I'll take what I can get.