A Sequel To 'The Lego Movie' Is Already In The Works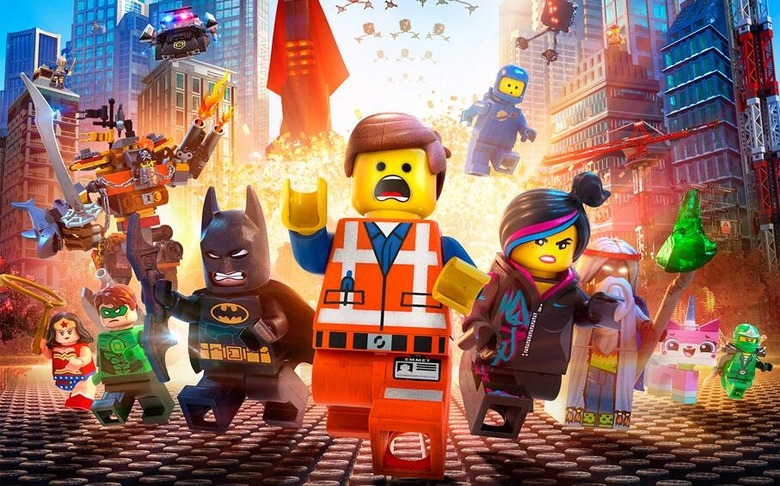 Phil Lord and Chris Miller's The Lego Movie opens this weekend and it is awesome. We'll have more later this week on the film, including an interview with the directors. Even though the film isn't out yet, Warner Bros. is already celebrating. The studio has reportedly hired Jared Stern (The Internship) and Michelle Morgan (Girl Most Likely) to begin work on a sequel. The Wrap broke the news of the development, which is pretty standard. These days almost any film that looks like it has blockbuster potential gets the sequel treatment before release of the original. The bigger question usually is, "Will the film make enough money to warrant its sequel?" For movies like Pacific Rim and Real Steel, each of which had sequels in development before the original hit theaters, that answer is likely "No."
But The Lego Movie is tracking huge. Its mass appeal, both with kids and adults, should lead to big returns. And if that happens, of course Warner Bros. wants a follow up ready as soon as possible. Then again, it took Lord and Miller – who also wrote this film – almost four years to complete the first movie. Even if this does happen, it'll be some time before we see it.
The Lego Movie opens Friday February 7. You can get excited.