'A Million Ways To Die In The West' All-Ages Trailer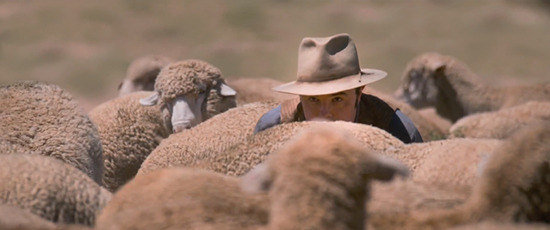 The measure of a dirty comedy can be the green-band trailer. It's easy to sell something with outrageous jokes and sex, but can the film in question hold up when it has to play it safe? Seth MacFarlane's A Million Ways to Die in the West has all the raunchy stuff covered, as shown in the red-band trailer. But what about the story? We know MacFarlane can make things work without being totally nasty — his background is in TV, after all. But given the chance to cut loose, as seems to be the case here, what's in the film that isn't R-rated material? There are still some good PG jokes here, and Charlize Theron looks like she's having a good time. Check it out below.
A Million Ways to Die in the West opens on May 30. Liam Neeson, Amanda Seyfried, Giovanni Ribisi, Sarah Silverman and Neil Patrick Harris co-star.
Seth MacFarlane directs, produces, co-writes and plays the role of the cowardly sheep farmer Albert in A Million Ways to Die in the West. After Albert backs out of a gunfight, his fickle girlfriend leaves him for another man. When a mysterious and beautiful woman rides into town, she helps him find his courage and they begin to fall in love. But when her husband, a notorious outlaw, arrives seeking revenge, the farmer must put his newfound courage to the test.