Philip Seymour Hoffman Dead At 46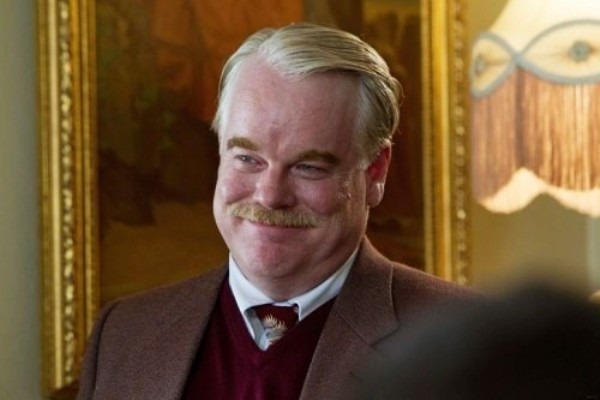 The Wall Street Journal is reporting Philip Seymour Hoffman, one of finest actors of our generation, was found dead in his Manhattan apartment Sunday morning. He was 46 years old. The New York Post has a corroborating report.
Hoffman won an Oscar in 2006 for his role in Capote, and has appeared in, and very often elevated, a long list of films. Among them are Boogie Nights, The Big Lebowski, Almost Famous, Twister and even last year's number-one film at the box office, The Hunger Games: Catching Fire. He was currently gearing up to direct his second film, Ezekiel Moss.
Sources say that Hoffman was found with a hypodermic needle still in his arm, dead of an apparent heroin overdose. He had struggled with addiction in his youth, and recently relapsed.  He had undergone treatment for his relapsed addiction last year.
In person, Hoffman was a soft-spoken man. Smart, direct and incredibly passionate about his craft. But when on screen or stage, he exploded with unbridled passion. He was "the extreme" in Twister, a "f***ing idiot" in Boogie Nights, a concerned man in The Big Lebowski, a bad-ass in Mission: Impossible III and "uncool" in Almost Famous. No matter who Hoffman played, immersed in a role he was the person to watch. At age 46 we had every reason to believe there were decades of left in which he could explore more characters, and perhaps even come into his own as a director.
Philip Seymour Hoffman will be forever remembered as one of our greatest actors. His career is one we literally dream about, and he was taken from us far too soon.