Disney Preps Live-Action / CG Hybrid Update Of 'Chip 'N Dale Rescue Rangers'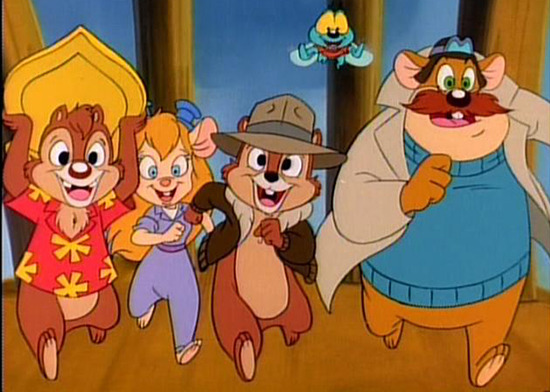 Disney's getting into shape to compete with film franchises featuring pint-sized protagonists like the Smurfs and Alvin and the Chipmunks, with a live-action/CG hybrid film featuring the studio's own animated chipmunks Chip 'n Dale. Commercial director Robert Rugan pitched a story to Disney and the studio went for his "updated take" on the characters, per THR. The film will be based on the Chip 'n Dale Rescue Rangers show that saw the chipmunks acting as private detectives in the service of other animal clients.
In addition to a whole slate of commercial work, Rugan did the 'Wiley vs Rhodes' short, which may be the best indicator of his ability to do a hybrid comedy such as this. Check that out below.
Rugan also did the very funny and not quite safe for work 'Get It On' spot for Durex condoms. You can see more of his work at his Vimeo page.