Liam Neeson Joins Martin Scorsese's 'Silence'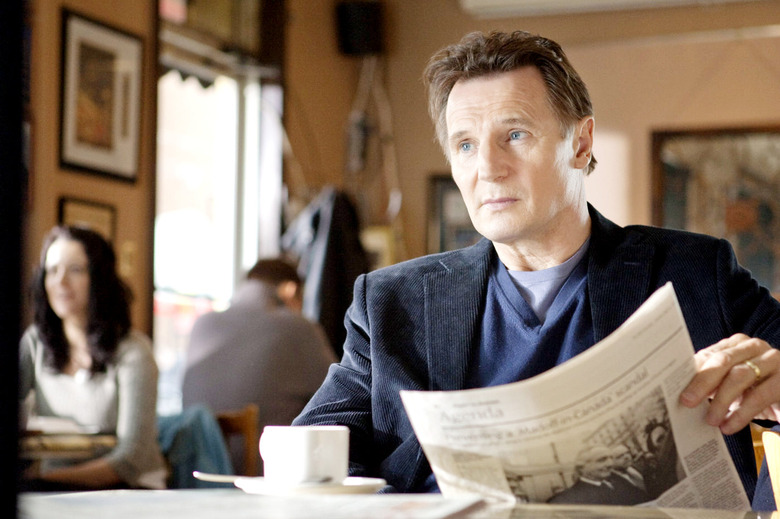 Even at 71 years of age, Martin Scorsese shows no signs of slowing down. He's currently on the awards circuit with his masterful film The Wolf of Wall Street, and he will debut a new documentary in the coming months. Then he'll follow all that with Silence, and adaptation of Shusaku Endo's novel about Jesuits who attempt to spread Christianity in 17th century Japan. The film already has Andrew Garfield, Ken Watanabe and Adam Driver in key roles. Now Liam Neeson has joined the cast. Production will begin later this year.
Deadline broke the news of the casting. There's no word on which role he'll play but you can assume it's a major one, and that it might go against his new action persona.
Neeson has an incredibly busy 2014 already lined up on the big screen. He'll appear in Non-Stop, The Lego Movie, A Million Ways To Die In The West and A Walk Among The Tombstones. He's also schedule to shoot Taken 3 in addition to Silence. Previously, he worked with Scorsese on Gangs of New York.
Here's the description of Silence:
Young Portuguese Jesuit Sebastião Rodrigues is sent to Japan to succor the local Church and investigate reports that his mentor, Fr. Cristóvão Ferreira, has committed apostasy. (Ferreira is a historical figure, who apostatized after torture and later married a Japanese woman and wrote a treatise against Christianity.)
Fr. Rodrigues and his companion Fr. Francisco Garrpe arrive in Japan in 1638. There they find the local Christian population driven underground. Security officials force suspected Christians to trample on fumie, which are crudely carved images of Christ. Those who refuse are imprisoned and killed. The novel relates the trials of the Christians and increasing hardship suffered by Rodrigues, as more is learnt about the circumstances of Ferreira's apostasy.