Mondo Gallery To Host Full Disney Art Exhibit At SXSW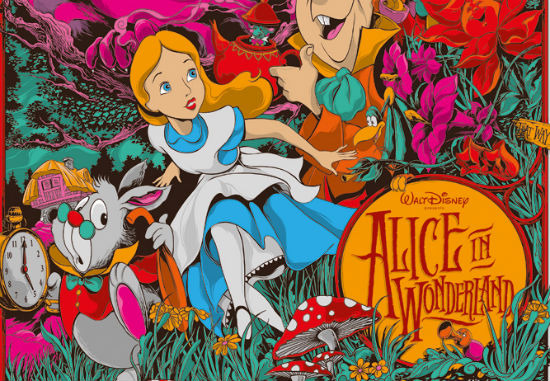 My mind just exploded. Every year, the Mondo Gallery in Austin, Texas hosts a massive art exhibit during South by Southwest but, this year they've outdone themselves. They're teaming with Oh My Disney for a show called Nothing's Impossible, and it's all art based on Disney properties.
The show opens March 7 and remains open until March 11. It'll feature new works by Ken Taylor, Martin Ansin, Kevin Tong, Tom Whalen, Aaron Horkey, Daniel Danger, JC Richard, Mike Mitchell, just a murderer's row of amazing artists. Only one piece has been revealed, Alice in Wonderland by Ken Taylor, which you can see in part above. Check it out in full below along with all the info.
Here's Ken Taylor's Alice in Wonderland: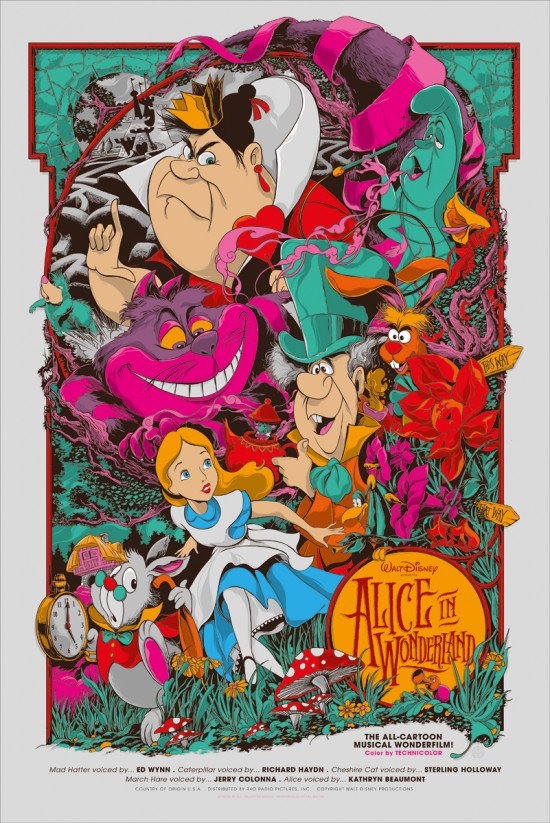 It's a 24" x 36" screenprint in an edition of 490. It'll cost $55.
And here's the show card with all the info.
"Disney has a special way of bringing out the magic in all of us and we're very excited to bring that feeling to Austin at this year's gallery event," said Mondo CEO Justin Ishmael.  "Having worked with
Oh My Disney
over the last year, we know the site celebrates reinventing timeless stories and we hope our work sparks the imagination of both Disney and Mondo fans."
They'll be revealing new art every week leading up to the opening. This is gonna be insane.