Shia LaBeouf Comes Out Of Retirement To Join Bill Murray In 'Rock The Kasbah'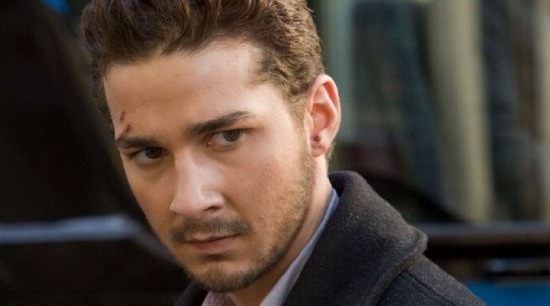 So much for retirement. Just three weeks after his dramatic announcement that he would "#stopcreating" in the wake of the Daniel Clowes plagiarism scandal, Shia LaBeouf has booked a new movie.
LaBeouf has just joined Bill Murray in Barry Levinson's Rock the Kasbah, along with Bruce Willis, Kate Hudson, Danny McBride, and Zooey Deschanel. The indie comedy follows a music manager in Kabul. Hit the jump for more details.
Murray will lead the cast as Richie Vance, a washed-up manager who follows his only client on a USO tour of Afghanistan. He winds up all alone, with no money and no passport, in Kabul. But his luck starts to change when he discovers a talented young singer and enters her in Afghan Star, a local version of American Idol. (Yes, it's a real show.)
Levinson gushed about his cast. "I couldn't have dreamed of a more perfect team of comic actors to round out this wickedly funny and heartfelt film," he said. The new actors' roles have not been revealed. One presumes that a young Afghan person will also have to sign on at some point.
LaBeouf found himself in hot water over the holidays when it was discovered that a short film he'd premiered at Cannes in 2012 was based, without permission or credit, on a comic by Daniel Clowes (Eightball, Ghost World). LaBeouf responded by tweeting a string of plagiarized apologies, hiring a skywriter to "apologize," announcing his retirement, and then declaring that it was all performance art.
Despite his short-lived retirement, LaBeouf will be as ubiquitous as ever in 2013. He stars in Lars von Trier's Nymphomaniac, which hits U.S. theaters this spring, and recently wrapped Fury with director David Ayer.
Willis, who previously worked with Murray on Moonrise Kingdom, is coming off of several action sequels. Hudson last appeared in HBO's Clear History and the Sundance dramedy Wish I Was Here. McBride and Deschanel are both coming from TV — he was on HBO's Eastbound & Down, which ended last year, and she currently stars in Fox's New Girl.