'The Amazing Spider-Man 2' Super Bowl Spot Part 1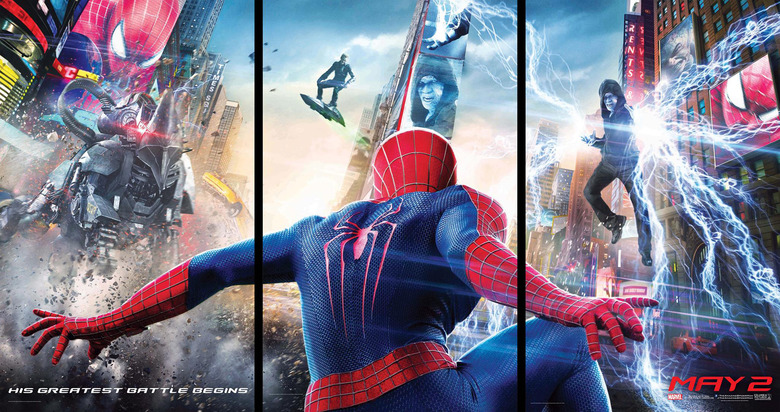 Super Bowl Sunday is still days away, but one of the most anticipated commercials has just made it online. Sort of.
The spot is for Marc Webb's The Amazing Spider-Man 2, but this is just "part one" with part two airing during the game. Don't worry though. It's still a solid 30 seconds of web-slinging action. Check it out below.
Thanks to Sony for the spot.
Definitely some new footage here, but I can't imagine how much more there is in a part two. This spot pretty much sells the action packed, villain-fest we're expecting in May. It also builds perfectly for a 30 second spot. Will there be something major revealed on Sunday? Does this mean the spot will be 60 second, aka, cost $8 million? We'll find out soon.
The Amazing Spider-Man 2 opens May 2.