Excellent 'Enemy' Poster Takes A Graphic Approach To Paranoia
Last year director Denis Villeneuve and actor Jake Gyllenhaal finished two films together. One of them, Prisoners, hit in the fall and was notable for the incredible cinematography of Roger Deakins. The other played TIFF and will be released in a limited theatrical run on March 15. That one is Enemy, and it is said to be the better of the two movies.
Gyllenhall plays a paranoid teacher who begins to think he has found his own doppelgänger, and his efforts to learn more about the person take him to dark places. The film is based on the novel of the same name by José Saramago, and features actors such as Mélanie Laurent, Isabella Rossellini and Sarah Gadon in supporting roles.
A new poster for the film has been released, and it's a great classic design that relies on a simple graphic illustration rather than a photo-collage mishmash of big heads and sparks. Check it out below.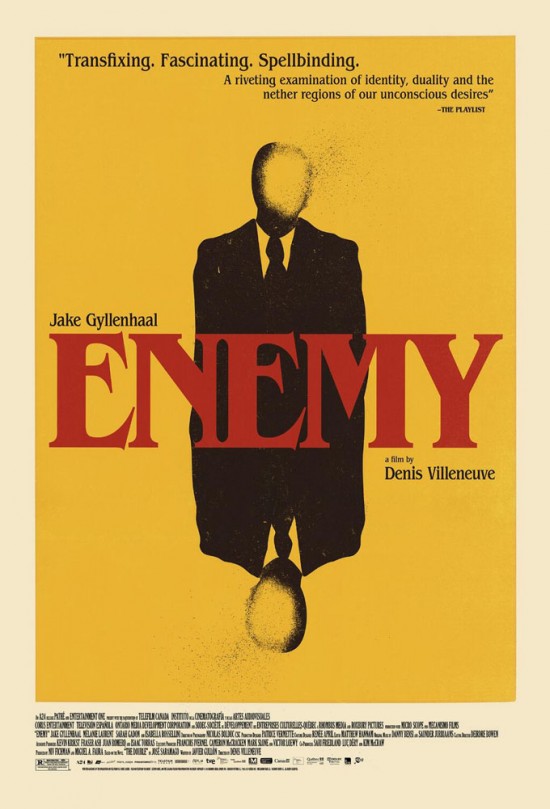 [via The Playlist]