Daniel Craig To Star In 'The Whole Truth' For Courtney Hunt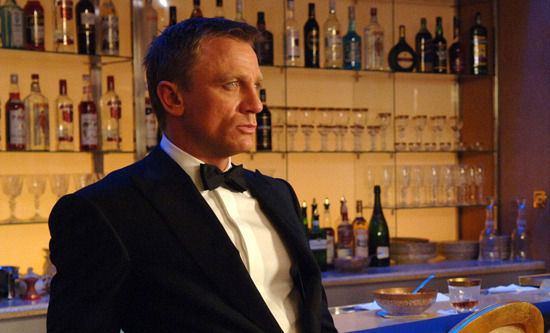 Daniel Craig's last film, Skyfall, was his most successful yet, grossing $1.1 billion at the global box office and drawing some of the strongest reviews in the history of the 007 franchise. And with Sam Mendes set to return to the director's chair, Bond 25 is bound to do just as well.
But man cannot live on martinis alone, so Craig is adding another, non-Bond film to his to-do list. The Brit actor is attached to star in The Whole Truth, an indie from Frozen River director Courtney Hunt. Hit the jump for more details.
Few details are known about the project, which has been variously described as a thriller and as a courtroom drama. According to Bamigboye's sources, Craig will play a lawyer and the movie will be shot in Boston. Does this mean we're about to get Craig's best attempt at a Beantown accent?
Although Craig has not starred in a movie since 2012's Skyfall, he kept himself busy in 2013, starring in Mike Nichols' Broadway revival of Betrayal opposite his real-life wife Rachel Weisz. The limited engagement ended its run earlier this month. It's unclear whether Bond 24 or The Whole Truth will move first. But the former already has a November 6, 2015 release locked in, so it can't afford to wait around forever.
Hunt made a splash with her 2008 debut feature Frozen River, earning Oscar nominations for herself (best original screenplay) and star Melissa Leo (best lead actress). However, she has not helmed another film since then. Instead, she's spent her time on TV, directing episodes of In Treatment and Law & Order: Special Victims Unit.