Brie Larson Joins 'The Good Luck Of Right Now', From 'Little Miss Sunshine' Directors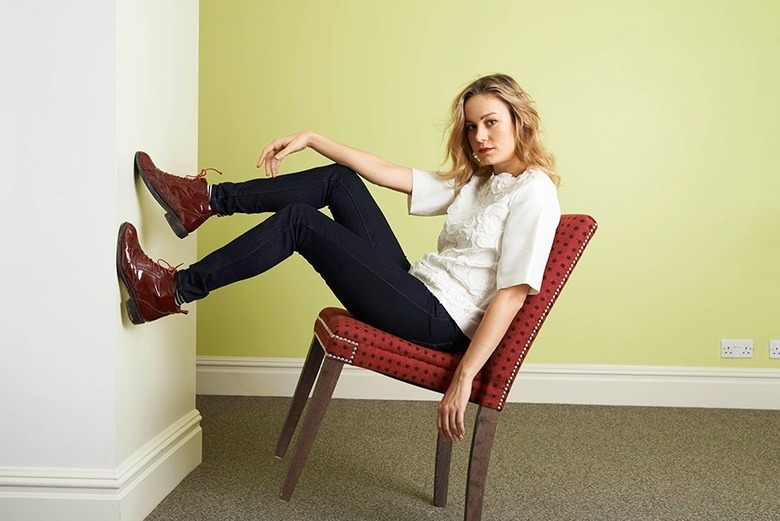 The Good Luck of Right Now hasn't even begun production yet, and it's already shaping up to be the most endearingly quirky movie of the year. Little Miss Sunshine helmers Jonathan Dayton and Valerie Faris were set to direct a few weeks back, with a script by Mike White (Enlightened) based on the novel by Matthew Quick (Silver Linings Playbook).
And now, casting is off to a great start as well. According to a new report, Short Term 12 star Brie Larson has just entered talks to star. Hit the jump for more details on the role.
Larson will play the so-called Girlbrarian, who believes herself to have been abducted by aliens and who eventually comes to fall for Bartholemew. The oddball character should be no problem for Larson, whose versatility has taken her from sweet and innocent to grim and gritty, and eveyrwhere in between.
The 24-year-old actress is coming off of a fantastic 2013. She earned glowing reviews (though not, alas, an Oscar nomination) for her arresting turn in Short Term 12, and had supporting roles in two other notable indies, The Spectacular Now and Don Jon. Previously, she was known for 21 Jump Street, Scott Pilgrim vs. The World, and Showtime's United States of Tara.
The Good Luck of Right Now is one of several projects Larson has in the works right now. In the second half of last year, she joined Mark Wahlberg in Rupert Wyatt's The Gambler, and came close to booking the lead female role in Terminator: Genesis. (Emilia Clarke ultimately nabbed the part.) She'll next be seen in Basmati Blues, a musical comedy with Scott Bakula and Donald Sutherland.
No release date for Faris and Dayton's film has been set, but it's said to be a priority for the studio. Quick's novel hits shelves February 11.
[Source: TheWrap]