Billy Bob Thornton Joins 'Entourage'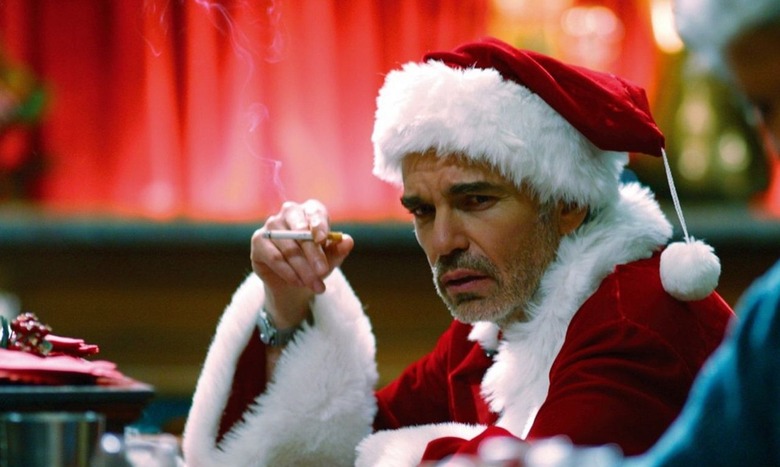 As production for Entourage gets underway in Los Angeles, the boys are welcoming a new face into the fold. Billy Bob Thornton is in talks to join the cast, which includes returning stars Adrian Grenier, Kevin Connolly, Jerry Ferrara, Kevin Dillon, and Jeremy Piven. Doug Ellin, who's working with Thornton on Bad Santa 2, is directing. Find out whom Thornton is playing after the jump.
Thornton will play a billionaire cowboy backing the film, who sends his twentysomething son to watch over the production. According to a rumored synopsis that made the rounds last summer, the production gets complicated when Vince and the billionaire's son go after the same girl.
While Thornton won't be the only fresh character featured in Entourage, he's one of the only new names we've heard so far. Model Kate Upton was said to be circling a part last fall, but it's unclear whether she's still involved.
Thornton had two films out last year, his directing effort Jayne Mansfield's Car and the JFK assassination drama Parkland, and will be equally busy in 2014. He recently wrapped The Judge, Warner Bros.' dramedy with Robert Downey Jr., and will shift to the small screen this fall for a major role on FX's Fargo miniseries.
On top of all that, Thornton is still attached to star in the comedy sequel to Bad Santa, which brought Ellin on board for rewrites last summer. As of last month, Thornton was telling press that he expected the shoot to take place sometime in 2014.
No release date has been set for Entourage.