Forest Whitaker In Talks For 'Taken 3', Olivier Megaton To Direct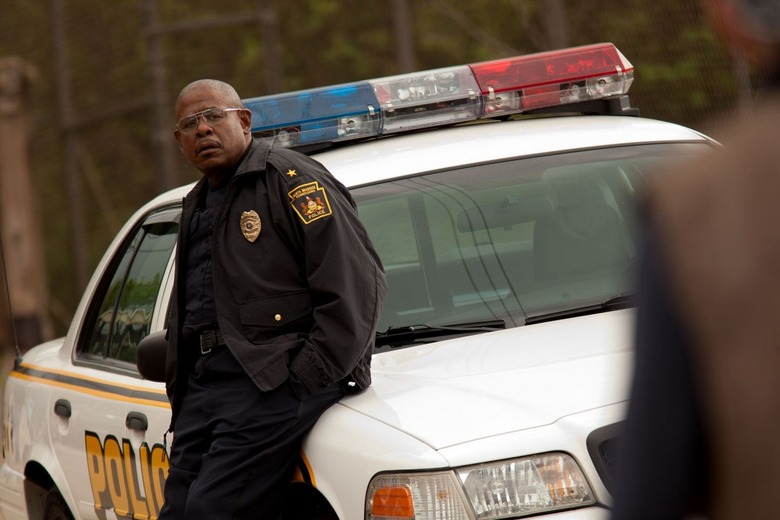 Although Liam Neeson initially seemed completely disinterested in Taken 3, he eventually came around after a bit of soul-searching and an offer for $20 million. Now the other pieces of the puzzle are falling into place around him.
Olivier Megaton will return to direct the third installment of the thriller franchise, while Forest Whitaker could join Neeson in front of the camera. More details after the jump.Robert Mark Kamen and Luc Besson wrote the script for Taken 3, as they did the other films. Besson is also producing, through his company EuropaCorp. No plot details have been revealed, although Kamen has hinted that Taken 3 won't follow the same formula. "We've taken everyone we can take — it's going to go in another direction," he said in 2012.
As for why a film series would keep going after the central premise has been tapped out, the very obvious answer is that the Taken films have made a truckload of money. The first, which was directed by Pierre Morel, cost $25 million to make and grossed $226 million worldwide while Megaton's sequel cost $45 million and made $376 million.
In the process, the franchise has transformed Neeson's career, turning him from a respected but not overly famous award-winning actor into an international action star. It's unclear what role Whitaker will play in the film, but it'll be interesting to see if Taken 3 can boost his status in a similar (if less dramatic) way.
Whitaker is coming off of Scott Cooper's Out of the Furnace and the Christmas musical Black Nativity. His highest-profile role last year was in Lee Daniels' The Butler, which was completely shut out of the Academy Award nominations despite some good buzz early on.