Seven Character Posters For Seth MacFarlane's 'A Million Ways To Die In The West'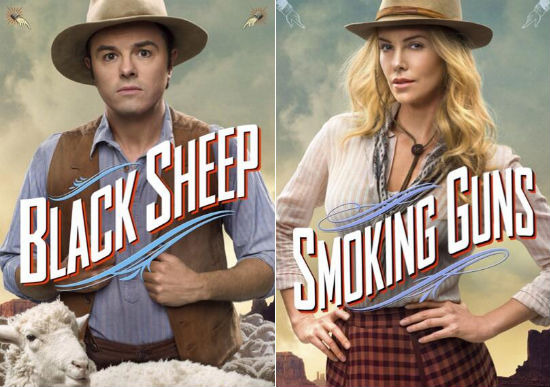 Seth MacFarlane had already conquered TV when he released his feature debut, Ted, in 2012. The film was a smash, he went on to host the Oscars and while some are looking at 2015's Ted 2 as the director's next foray into the multiplex, he actually has a pretty huge film out this year.
It's the western comedy called A Million Ways To Die In The West, which tells the story of a meek farmer (MacFarlane) who loses his girlfriend after backing out of a gunfight, then falls in with a mysterious woman who has an evil outlaw boyfriend. The cast is super impressive (Charlize Theron, Liam Neeson, Amanda Seyfried, Sarah Silverman, Giovanni Ribisi and Neil Patrick Harris) and now you can see them all in character on eight different posters. 
Thanks to @SethMacFarlane for these images.
A Million Ways To Die In The West hits theaters May 30, 2014. Expect a trailer soon.