'Sausage Party' Voice Cast Includes Seth Rogen, James Franco, Kirsten Wiig And Jonah Hill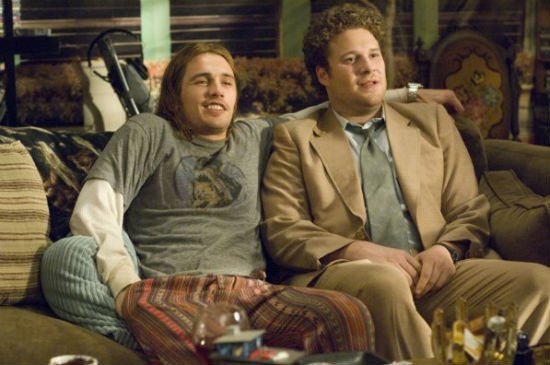 Seth Rogen and Evan Goldberg filled their directorial debut, This Is The End, with a plethora of famous faces. For their first dip into feature animation, they're doing something similar. Rogen and Goldberg are producing the R-rated animated film Sausage Party, aimed at a 2015 release, and have tapped James Franco, Jonah Hill, Michael Cera, David Krumholtz, Kirsten Wiig, Edward Norton, Nick Kroll and Rogen himself to provide voices. The Wrap broke the news of the impressive cast.Sausage Party is being directed by Conrad Vernon (Shrek 2, Monsters vs. Aliens, Madagascar 3) and Greg Tiernan from a story by Rogen, Goldberg and Hill and a screenplay by Rogen, Goldberg, Kyle Hunter and Ariel Shaffir. Here's the basic gist:
Sausage Party is a raunchy animated movie about one sausage's quest to discover the truth about his existence. After falling out of a shopping cart, our hero sausage and his new friends embark on a perilous journey through the supermarket to get back to their aisles before the 4th of July sale.
No word on what kind of characters each actor is playing but you'd guess some kind of food product. Either way, it's a huge wealth of comedic talent for an animated film and instantly puts it on the 2015 map.
Rogen and Goldberg's next film, The Interview, also stars Franco and will be in theaters this October. Sausage Party will be in 2015.