Soundtrack Bits: Kronos Quartet Working On 'Noah', Listen To Arcade Fire's 'Her' Score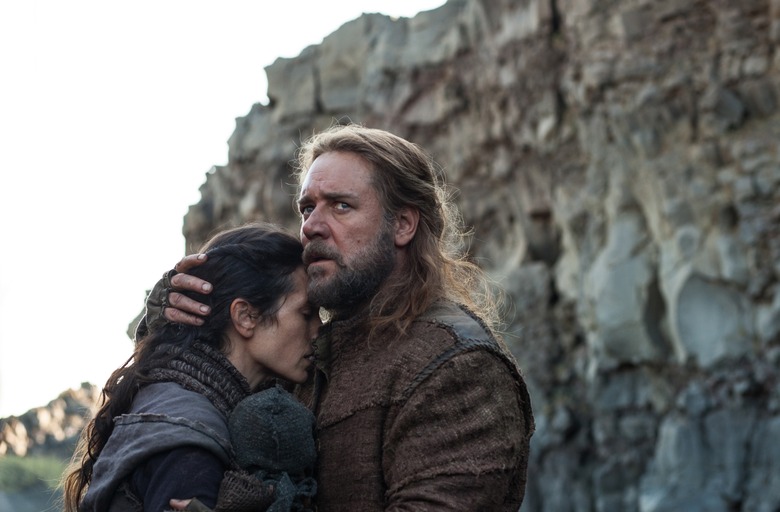 Will Butler and Owen Pallett's lovely score for Her is going to the Oscars, but it may not ever come to our iTunes collections. During a Reddit AMA, director Spike Jonze sounded uncertain about the possibility of an official release for the soundtrack. "I loved what Arcade Fire did. I'm not sure if there's going to be a release of it though," he said.
Why the Arcade Fire-performed score may not be released is unclear, so it could just be that there are no plans for a formal album release yet. For now, though, we can comfort ourselves by listening to the streaming version of the soundtrack, which you'll find after the jump.
Also after the break, read all about Kronos Quartet's work for Darren Aronofsky's Noah, and details on the Divergent soundtrack featuring Ellie Goulding and more.
Darren Aronofsky is bringing back some old friends for his new film. The filmmaker revealed on Twitter that Kronos Quartet is working with Clint Mansell on the score for Noah. Previously, the string ensemble had collaborated with Mansell on Aronofsky's The Fountain and Requiem for a Dream.
back with @kronosquartet and @iamclintmansell, 1st time since #thefountain, scoring #noah, march 28 nears!: pic.twitter.com/zs929uX0P0

— darren aronofsky (@DarrenAronofsky) January 20, 2014
Noah opens March 28. [The Playlist]
A high-profile franchise-starter like Divergent needs a high-profile soundtrack to go with it, and Ellie Goulding and Zedd will be helping on that front. The music for the film will feature a new tune called Goulding titled "Beating Heart," as well as "Find You" by Zedd featuring Matthew Koma and Miriam Bryant. Additionally, Goulding will contribute vocals to the score.
Neil Burger explained Goulding's involvement in a statement. "We started working on the film with songs from Ellie Goulding's album Halcyon and soon found that the texture of her music and the tone of her voice matched perfectly with our film," he said.Divergent: Original Motion Picture Soundtrack will hit shelves March 11. Divergent the movie lands ten days later, on March 21. [Billboard]