'Choose Your Own Adventure' Movie Gets Writers And Director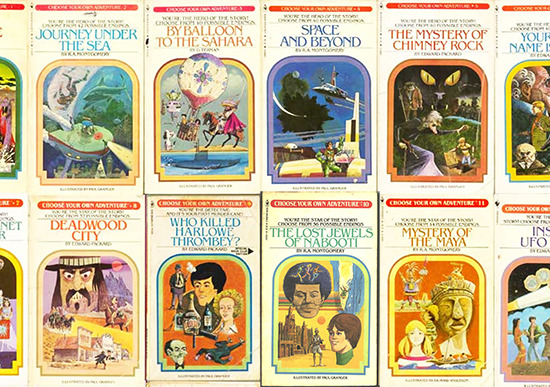 The Choose Your Own Adventure novels were best known for letting the reader decide how they wanted the story to unfold. Now, the three men who'll be our decision makers when the brand hits the big screen have been revealed. Night at the Museum writers Robert Ben Garant and Thomas Lennon will write the screenplay, while Rawson Marshall Thurber, director of We're The Millers and Dodgeball, will be at the helm.
The Hollywood Reporter broke the news of these attachments, the first significant movement on the project since 20th Century Fox bought the rights in June 2013. There's still no word on how the screenplay will incorporate the elements of the books, or which of the near 200 stories will be the focus. One would imagine, though, Garant and Lennon have a strong vision on how to take the unique property and bring it to the big screen. At least, one would hope.
The Choose Your Own Adventure series was a popular book series in the 1980s where various different mysteries were written with multiple options for the readers to choose how they wanted to continue the story. Different pages would result in different paths and part of the fun was how your own decisions could either result in a happy ending, or death. Fox is planning the franchise as a multi-media, four quadrant adventure story.
What do you think of these guys handling this property? How would you adapt it for the big screen?